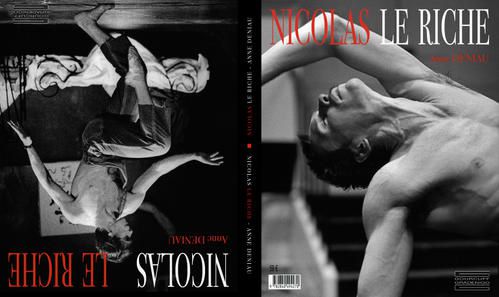 2 octobre 2008 :

Publication du livre Nicolas Le Riche, aux Editions Gradenigo-Gourcuff, 352 pages, 400 photographies.

Une certaine mélancolie. Un livre, ce sont des traces, inscrites. Et c'est une fin.

J'évoquais plusieurs projets qui tous semblent vouloir prendre corps en même temps. Je me demandais pourquoi. Un ami qui répond : "Ce ne sont pas des bilans, ce sont des étapes". Juste. Ce sont des étapes.

Je regarde rarement ce livre. Plus tard. Pour l'instant, il vit sa propre vie. Si je devais choisir quelques pages ?

2nd of october 2008 :

The book "Nicolas Le Riche" is published, 352 pages, 400 photographs.

Kind of melancholy. A book is about tracks, engraved. It's an end.

I was talking about several projects, that seem to be revealed at the same time, I was wondering why. A friend gave me this answer :"It's not about ends, it's about steps." Accurate. Fair enough. These are steps.

I hardly look at the book these days. I'll come back later to it. Right now, it lives its own life. If I had to choose a few pages ?

•