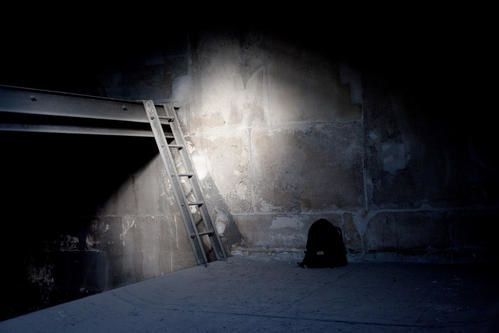 A la fin des PALMIERS SAUVAGES, il y a cette phrase "Between grief and nothing, I will take grief"

J'ai souvent pensé que le chagrin était préférable au néant.

Oui mais. Aujourd'hui, précisément, j'aurais envie de choisir le néant. Plus de questions. Tant pis pour la vivacité du chagrin.

Les questions.

Dans "Thelma & Louise", cette phrase qui me faisait toujours sourire, aussi : "If you don't ask me questions, I won't tell you no lies".

Fair enough.

& Sagan, enfin, toujours elle : "Je n'aime pas les questions, je préfère les conversations".

•

A long time ago, une carte postale reçue d'une amie qui était à Londres. Avec le blues. J'avais reçu d'elle une carte postale, recto entièrement noir, avec juste ces mots : "London by night".

Au verso, elle avait écrit : "Black day. Il en faut".

Sourire. Petit, mais sourire quand même.

Tomorrow will be another day, I suppose.


•