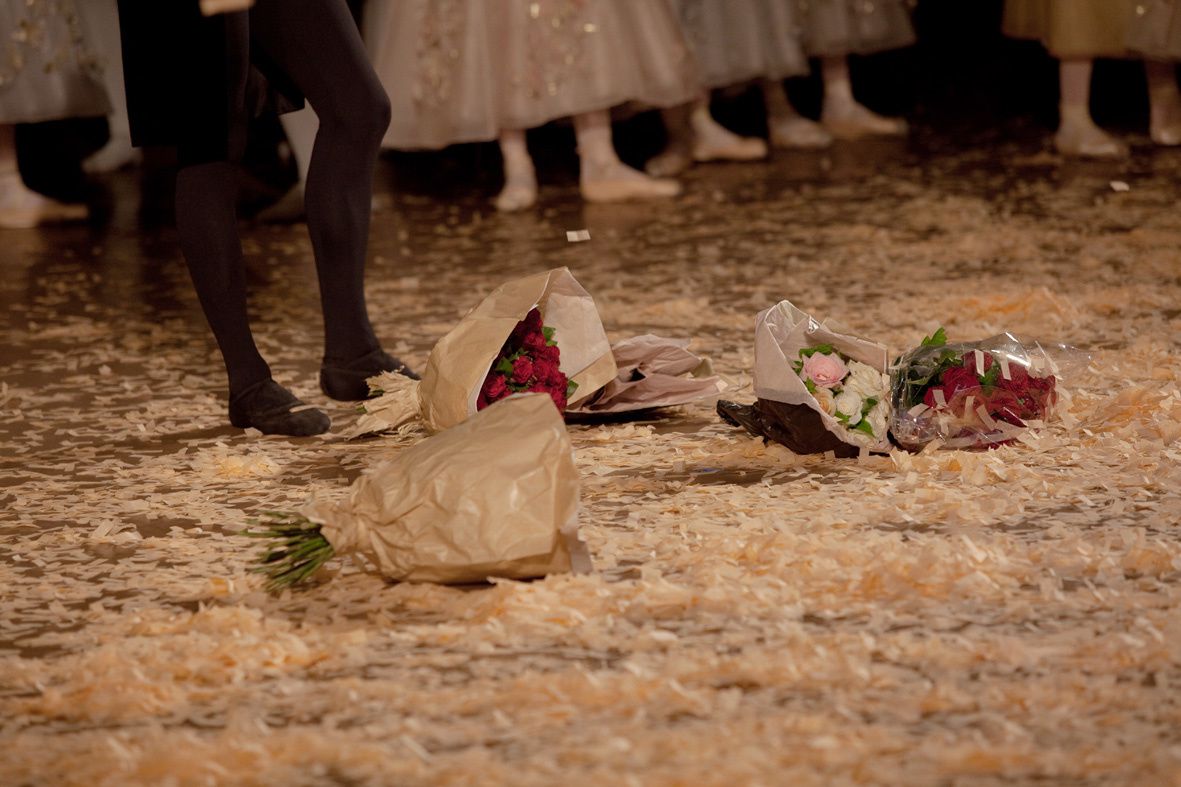 It's not clear. Apparently in "Kiss me goodbye" "goodbye" may be equivalent to "Adieu", i.e. "Farewell". Sometimes. But litterally "Goodbye" means "Au revoir".

But. There is a but. "Adieu" and "Au revoir" are different ; Well, as far as I understand, since "Waving goodbye" and "Waving farewell" could be more or less the same.

Well. I'm lost now.

Anyway... What do I really know ? I just know that I hate to listen to these words : "Kiss me goodbye". They are heartbreaking.
Hm. I might use them, though. When I'm desperate, I would say "Kiss me goodbye", to make things even worse. I know, it sounds absurd, but if you have to say "Goodbye", or "Farewell", let's play the game fully, in one short time, let's cut a long story short, and let's move to something else. It's so sad. Well, it can be.

Because in some places some people would say "Adieu" instead of "Hello", in the south of France, for instance. Ah ah !

And in my mind, when I say "Kiss me goodbye", it means "Adieu".

Are you still with me ? ;-)

Anyway (bis)...

Tonight an artist was saying goodbye. I could go there - a theatre - and take some pictures. What angle should I choose for grief ? No idea. I went there. I followed, or trusted, my emotions. Voilà. My favorites.