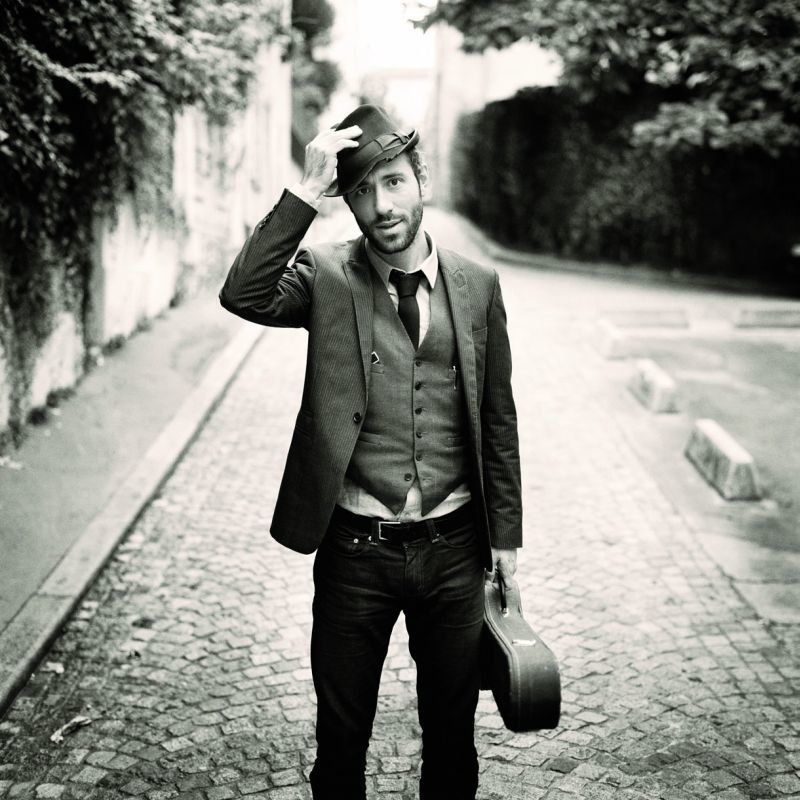 [J'écris tout de suite cet article, pour l'émotion, intacte. 10 juin.]
Je voulais savoir. Now I know.

Charlie Winston, La Cigale, Paris, 10 juin 2009.
Charlie Winston est vaguement agaçant. Il est grand, il s'habille de chaussures rétro et d'une chemise impeccable sous un gilet à petits boutons, il bouge comme un Dieu, danse tourne et virevolte, joue comme un virtuose, chante comme un homme. Il porte un petit chapeau blanc, et un immense sourire qui lui dévore le visage. On lui cherche un défaut que l'on ne trouve pas. Il a l'air heureux, il peut.
Je ne sais pas combien de temps a duré ce concert, deux heures sans doute. "In your hand", c'est le premier titre, ça démarre fort, oui c'est bien "entre nos mains" que Winston dépose tout, sa joie, son énergie, ses vibrations, ses sonorités et ses pulsations. Winston c'est le Nirvana et le Paradis, l'antidote à la morosité, un bloc d'enthousiasme , un rêve devenu réalité. Un labyrinthe ou un chemin, une galaxie ou une planète avec un réverbère, un pas sur la lune et l'ivresse des profondeurs. Il nous surprend en se mêlant à la foule, sous le regard ahuri de deux hommes en noir (sécurité !), et nous achève en taillant dans le vif : in the cut, ce sera la dernière chanson du concert : "Calling me", une mélopée bouleversante qui parle de se noyer, de jouer à cache-cache avec ses souvenirs et d'entendre au loin une voix aimée, aimante, devenue inaccessible. Eyes wide shut, j'écoute. Touchée, comme les autres, ça pleure doucement un peu partout. Rideau. I was lost, and fulfilled.
On a parlé de Tom Waits et de bien d'autres, pour son goût prononcé des mélanges et ses talents multiples. Il a dit "Charlie comme Charlie Chaplin, Winston comme Winston Churchill". Bref les références sont nombreuses, et inutiles : Charlie Winston est inclassable, il n'a pas besoin d'être référencé, il EST une référence, il est en train de le devenir, et aucune étiquette ne lui convient.
Bien sûr je me couperais les deux mains pour le photographier (mesurez-vous l'étendue de ma fatigue dans la stupidité de cette phrase ? sans les mains, j'aurais l'air maligne, tiens, pour faire des photos...), et maybe it may happen sometimes. I will keep you posted.
En attendant, Charlie Winston se prépare tranquillement pour l'Olympia à la rentrée parce que oui, parfois la chance s'acharne sur une seule et même personne. Tant mieux. Lucky guy... You deserve it.
"Listen up ! Ecoutez ! Important !"
Et observez l'effet produit : ça coule dans le corps et ça fait bouger un pied, une épaule, et ce sourire, là, au coin des lèvres... mmmmmmmmm !

•
•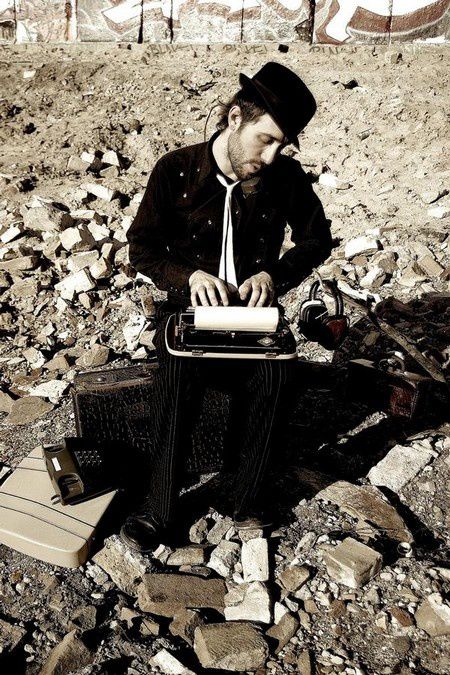 "Calling Me" :



I heard you calling me
As I was swept away deeper into the sea
In love, I missed it's treachery ; swimming free
An in one breath a twist of fate made history
Mother nature took me in
She swept me under then I knew this was my end
My whole life flashed in front of me, so suddenly
And sinking down I knew I still could hear your scream !

I hear you calling me
There's nothing I can do
I hear you calling me
To answer back to you

An now you're loosing sleep
With memories you spend all night playing hide and seek
Replaying how it should have been and could have been
If only there were omens that you could have seen
Back in that room again
You hope to reach me through a medium
But there is no use ; I can't reply to this lover's cry
Oh ! How I wish I just could see you
One more time to say goodbye.

I hear you calling me
There's nothing I can do
I hear you calling me
To answer back to you

I hear you calling me
There's nothing I can do
I hear you calling me
To answer back to you

I hear you calling me
There's nothing I can do
I hear you calling me
To answer back to you

•