J'allais écrire : U comme "univers des possibles" mais je me suis dit que vous alliez attendre des images prises sur la lune. Or j'ai une mauvaise nouvelle, pour vous comme pour moi : nous allons sans doute mourir sans avoir jamais marché sur la lune. I know. Unpleasant feeling, but true.


Nous sommes plusieurs à avoir pensé un jour : "En l'an 2000, on pourra aller en week-end sur la lune." Eh bien non. Bad news from the stars. En l'an 2000 on ne peut pas aller sur la lune, tout juste à NY pour un concert inoubliable, à Capri en amoureux, ou à Amsterdam pour revoir certaines toiles de Van Gogh. Voilà à peu près ce qu'on peut faire d'extravagant en un week-end en l'an 2000, pas de quoi se réjouir, franchement. Le degré zéro de l'imagination, la civilisation des loisirs et l'avènement du téléphone portable et de sa grande amie appelée solitude. Amen.


Ceci dit, je reviens sur la lune (;-) ), on peut aussi se consoler en imaginant que personne, en fait, n'est jamais allé sur la lune, précisément... Que Amstrong et les autres, c'était de l'intox, une bonne farce supposée remonter le moral de l'humanité, rassembler les esprits autour d'une belle idée. Imaginez un instant : tout ça n'était qu'un coup monté, les images diffusées mondialement un vague simulacre tourné dans un studio quelconque, etc... Quelle déception ce serait, n'est-ce-pas ? "Un petit pas pour l'homme...", tout ça : du vent, de la poudre aux yeux, en réalité des hommes crevaient de chaud dans des combinaisons trop rembourrées dans un studio de Cinecitta. Argh ! Quelle horreur...

•

Back to the point : Coffee and cigarettes.
Meaningful for some people.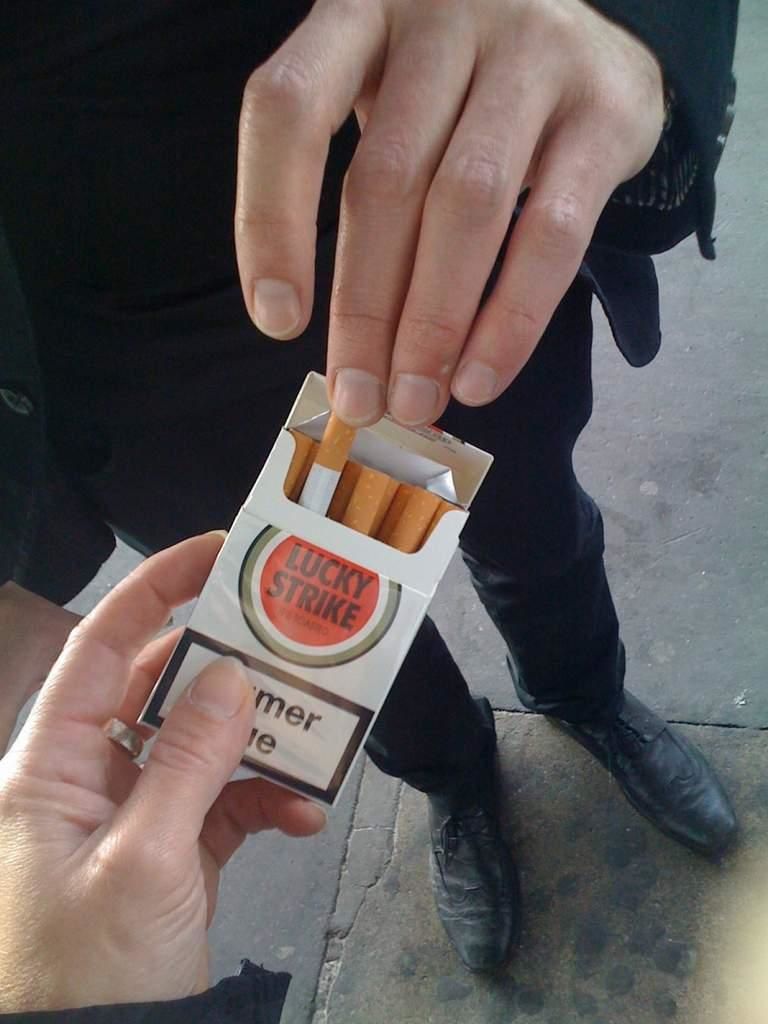 If I could have gone walking on the moon, I would have said : "Hello Stranger", with the same voice than Natalie Portman in this movie "Closer", because I always wanted to be Natalie Portman for a couple of hours, and because she wears a pink wig at some stage in this movie. And because Padme Admidala is wicked.

Anyway...

Nobody flyes to the moon, we just know airports, arrival and departure halls, so please let's make a movie with one single image, and picturize this : some people say goodbye, "let's have a cigarette and then I will be going."

Et maintenant regardez ce paquet de cigarettes. Imaginez. Autre chose.

Peut-être qu'il est inscrit :

AIMER TUE

ou bien :

AIMER FOLIE

SEMER JOIE

FILMER FOLIE

ZOOMER JOIE

ou encore :

L'AMER TUE

voire :

LA MER TUE

ou

LA MER SOIE

et que dire de

AIMER NUE ?

ça ouvre des horizons, non ? ;-)

Ah ! Natalie Portman et sa perruque rose dans "Closer" ! brrrrrr !
Pardon. What was I saying ?
Perception is reality.

Sure.

The question is :

What was your perception then, when looking at this picture and creating a story around it ?

Maybe something close to my reality.


Life is beautiful.

So.

Lucky ? Unlucky ?

Je me souviens de ce livre pour enfant. A Londres.

"I love you like this, I love you like that."

And finally, one says :

- "I love you to the moon.

You know what was the answer ?

- "I love you to the moon.

And back."

CQFD.
•