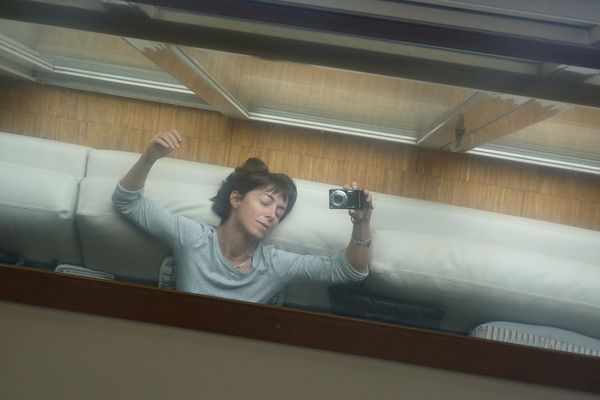 This will be the last one for a while.
I've been looking for something nice, and true, and special, to be left here. For a while. I knew it would be obvious, simple, pure. I've got it.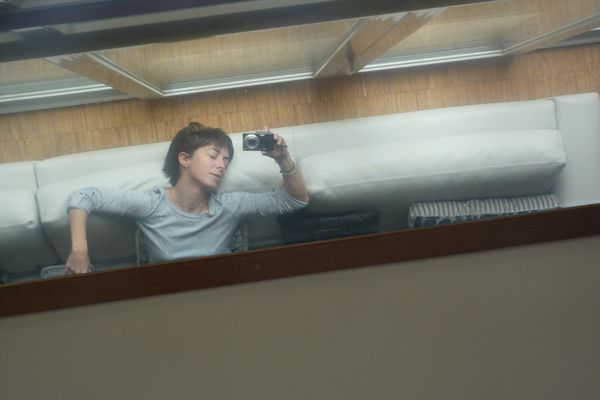 It happened, just like that.
The end of a lovely afternoon. I sat on the sofa, and looked up. I forgot there was a mirror on the ceiling (funny idea, from the architect. It was there when I moved in.)
And I saw my face. And everything inside, and around me. And everything looked so much in harmony with what I feel, for a few weeks now. That transformation. A friend of mine put it in words recently : "When you've been through various hard times in your life, you finally know, inside, how to work on it. And at some stage the transformation takes place. The pain, or the pains, transform into light. And you feel it, and you see it. And the pain is still there, but it leaves you with a new strength, a new energy, you turn everything black into gold." This is the truth. I feel good. Sometimes I think and very rarely I may cry, but I feel so good. Like never before. Something happened. And as this friend was underlining : "This is a time when you cannot be anything but honest. Including with yourself. Some people will never reach that, in an entire life". So true. I'm not afraid of many things now. Very few things, indeed. Maybe that's why I can show my face and I could not care less. Maybe that's why I can stare at everything with a warm, direct, and undisguised look. The naked truth, more than ever. And yes, it's a very special, even weird, feeling. Not confusing, just the opposite. I see.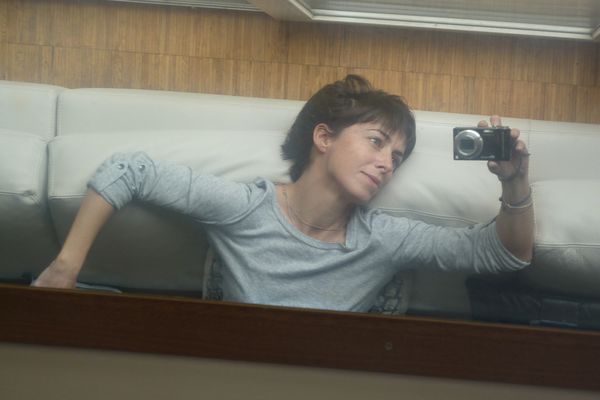 Anyway...
Here I was, sitting on this sofa, relaxed, stretching my arms, lifting my eyes, and that's what I saw in the mirror, exactly what I feel : softness, tenderness, fragility, and absolute strentgh, and ultimate honesty. I don't care about looking good or bad, I care about being myself. And here I am. Here I was in the mirror. Maybe for the very first time.
I took my camera then and started to do a few snapshots. And just like that, it was obvious that, at this precise moment, I had to do with myself what I kept asking to many people : close your eyes, and let it go... Abandon. Such a beautiful word. And as I was starting to take these photographs, I was thinking, exactly this : I'm going to photograph my thoughts, my various thoughts, with absolute honesty. Voilà.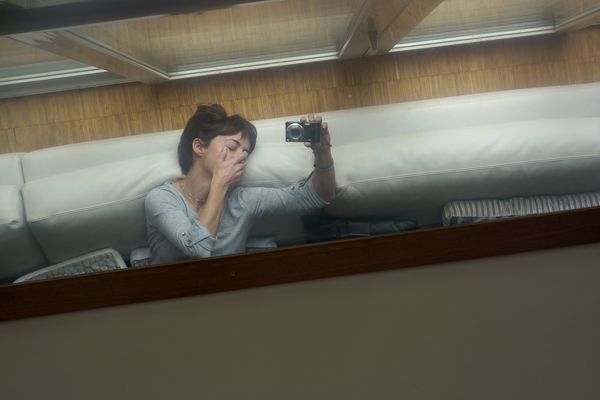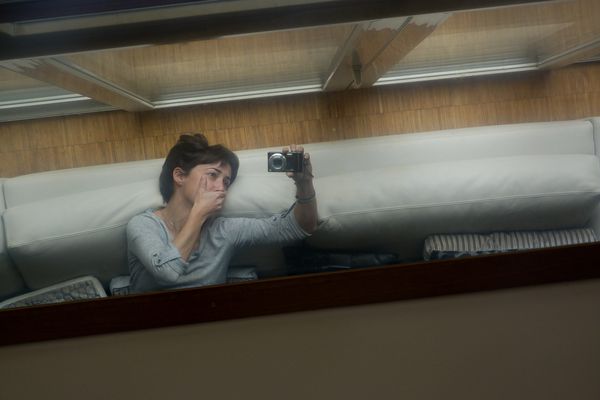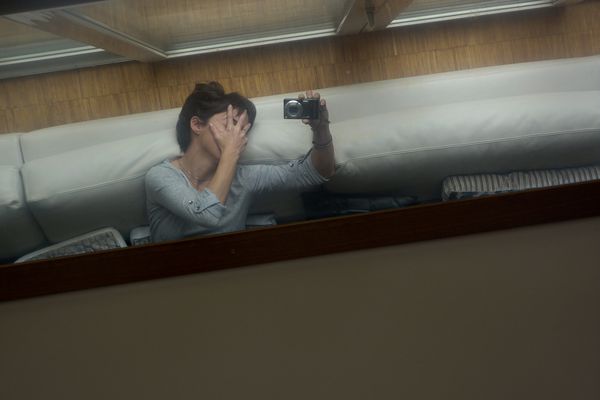 It took me 15 minutes for more than 150 pictures, sometimes I opened the eyes just to check the frame, and I let it go. Everything is here, and believe me there's no way you can read everything. Some things. Secrets remain secrets. As usual, read whatever you want to read. Photographs are made to be given.
I let everything as it was, that tender light at the end of the afternoon, that basic grey t-shirt, that very special instant - all the answers gathered - no corrections, no re-framing. Plain. Simple. Raw.
At the end, I put the camera down, my son entered the room and asked me : "Is your second name Narcisse ?" and we laughed. I said : "No, I'm trying to photograph myself, my soul, with full honesty" and he replied wisely : "I trust you on that". Sharp, sweet little boy.
I did the sequence very quickly also, in five minutes, with this same feeling of emergency.
I remembered suddenly that I did real series of self-portraits only at very precise moments in my life. Key-moments. It's a bit more than that these days. Everything falls into place.
And... I'm not sad... ;-)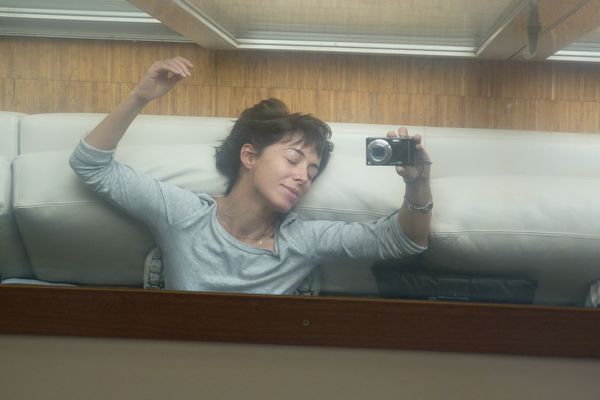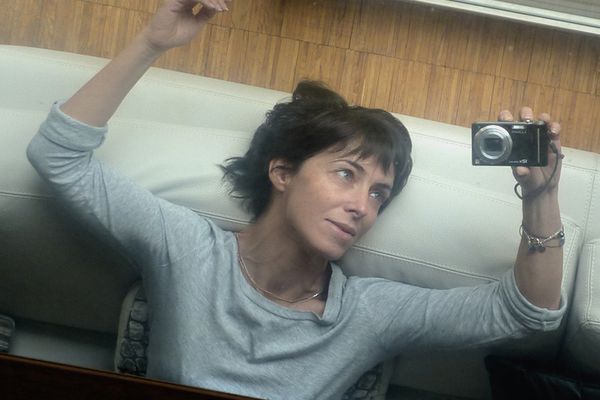 •
Music by Minor Majority
•