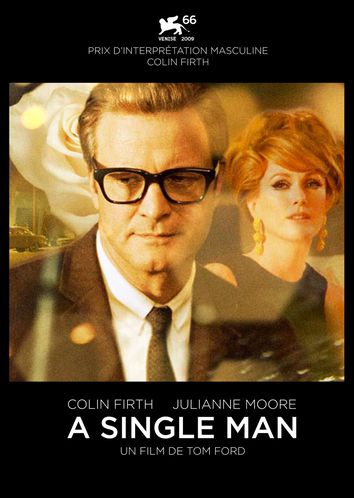 Friends are precious.

Conversation a few days ago :
She : - It's a shame you hate Tom Ford, because I wanted to see the movie he directed...
I : - I don't hate Tom Ford. I hate the buzz of hysterical fashionistas around him. And I'm not sure I could like the man as a friend. But I give him a huge credit for what he's been doing : hard-working, talented, creative, sharp & witty. Maybe not love, but no hate. Respect. And yes, I'm interested in seeing his movie.
She : - ... !!! ... I thought I knew you... (and needless to say, she knows me soooo well). Ok. Let's see "A single man".

And here we went.

Why she didn't say that the movie was dealing with the death of a cherished person, I don't know.

That was probably the best thing to do, anyway.
The only thing I knew was that it might be aesthetic, it could be interesting, and there was Julianne Moore. I never have enough of Julianne Moore. To me, one of the most stunning actress on earth. Always true, and accurate, and moving.

Everything in this movie is wonderfully aesthetic and evocative, but far beyond this, everything is so clever, and well pointed. The monstruosity of ordinary life going on through your window when you lost somebody. The beauty of true feelings (and frankly what difference does it make, man or woman, when it deals with the essence of things). The essence of... everything. Appetite for life after someone's death, love, lust, warmness, isolation, value of past, present and future, death, death, death, fears, and even, wisely enough, humour.

Nothing to be disdained.

The images are outstanding, the music is beautiful, the words are amazing, Colin Firth - main character - plays with subtlety beyond all hopes, and Julianne Moore is, as always, beyond the limits. She embodies
the
woman in the movie.
The
friend.
The
ultimate ally. What a part...!

What can I say ? Just go.

And if you feel like reading the original novel, please don't buy the book in French, stupidely translated as "Un homme au singulier".
A Single Man
deals with
single
as opposition to a couple that has been violently broken,
single
as standing alone,
single
as our human condition. If you really need french words, it could be "un homme seul" but certainly not this stupid translation. With such a bad title, you don't want to go any further : you'd better read it in English, then. Every sentence is worth it. Not any kind of approximation, only the original words by Christopher Isherwood.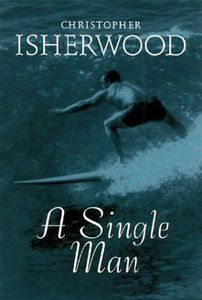 Finally, when it comes to the autobiographical aspect of the movie, how far it has to deal with Mr Ford's personal experience, the question is irrelevant. Tom Ford, like each of us and every one, is allowed to wander, alone, in his secret garden. Respect, Mr Ford.


•