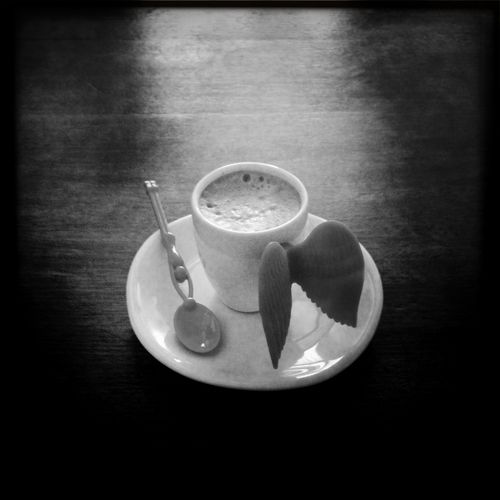 "Angel's awakening", 9 IX 2010.
This happened in Paris, June 2010. Some guy. The unknown guy.
The guy was smiling, since I had a spare ticket for Mikhail Baryshnikov, I just gave him the ticket. Because he looked like he desperately wanted a ticket.
- "Hey, you're an angel !
- Of course I'm an angel. You can't see it right now because my wings are folded."
And we laughed.
Of course I'm an angel.
But please avoid walking on my wings.
It wouldn't be delicate.
Some would never dare (& we keep flying together)
Some did (& just like that, they vanished.)
•