Une émission de radio dont je garde un souvenir enchanteur. Un homme qui pratiquait à talent égal l'art de la conversation, l'empathie et la curiosité réelle. Il accompagnait, il enveloppait. Il avait terminé par cette phrase : "Vous avez prononcé sept fois, je crois, le mot ange..."
Je n'ai jamais oublié. C'est vrai, les anges me poursuivent. Ou je les poursuis, ce qui revient au même. Peu importe. Enfin nous nous croisons, parfois, souvent, éternellement. Ils me font signe. Parfois dans les nuages, parfois dans le recoin d'une pièce encombrée. Ils se cachent, à peine. Ils sont partout, c'est vrai, les anges peuvent surgir n'importe où, à tout moment. Et parfois, ils se rendent visibles, et acceptent avec grâce que je les photographie. Parfois.
Et parfois certains anges rêvent de devenir humains. Pour toucher, et être touchés. Comme dans "les ailes du désir". Mais c'est rare. Peut-être que parfois les anges se regardent de loin, furtivement, dans un élan de tendresse fugitive. Peut-être que les anges ne doivent pas être approchés. Peut-être que les humains leur en demandent trop. Parfois. Peut-être que les anges s'épuisent. Parfois.
Ou peut-être que ce sont les anges qui en demandent trop. Parfois. Comment savoir. Peut-être que parfois il faut éviter de leur parler, et même de les écouter. Chaque mot devenant inutile. Peut-être que parfois certaines conversations doivent demeurer silencieuses. Prononcer les mots en silence. Parfois. En silence. Un ange passe.
•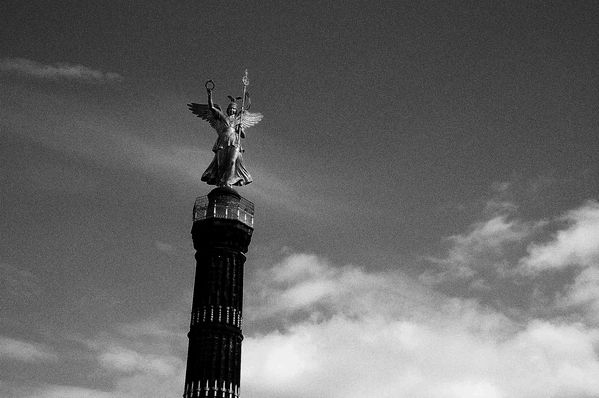 " It's great to live by the spirit, to testify day by day for eternity, only what's spiritual in people's minds. But sometimes I'm fed up with my spiritual existence. Instead of forever hovering above I'd like to feel a weight grow in me to end the infinity and to tie me to earth. I'd like, at each step, each gust of wind, to be able to say "now." Now and now" and no longer "forever" and "for eternity." To sit at an empty place at a card table and be greeted, even by a nod. Every time we participated, it was a pretense. Wrestling with one, allowing a hip to be put out in pretense, catching a fish in pretense, in pretense sitting at tables, drinking and eating in pretense. Having lambs roasted and wine served in the tents out there in the desert, only in pretense. No, I don't have to beget a child or plant a tree but it would be rather nice coming home after a long day to feed the cat, like Philip Marlowe, to have a fever and blackended fingers from the newspaper, to be excited not only by the mind but, at last, by a meal, by the line of a neck, by an ear. To lie ! As you're walking, to feel your bones moving along. At last to guess, instead of always knowing. To be able to say "ah" and "oh" and "hey" instead of "yea" and "amen."
Damiel - angel-, in "Wings of Desire" by Wim Wenders
"Il fait bon vivre par l'esprit, témoigner de jour en jour pour l'éternité, de ce qui est spirituel dans l'esprit des gens. Mais parfois j'en ai assez de mon existence spirituelle. Au lieu de toujours planer, au-dessus, je voudrais sentir un poids grandir en moi pour mettre fin à l'infini et m'attacher à la terre. Je voudrais, à chaque étape, chaque rafale de vent, être capable de dire "maintenant". "Maintenant, et maintenant" et non plus "pour toujours" et "pour l'éternité". S'asseoir à une place vide à une table de jeu et être accueilli, même par un hochement de tête. Chaque fois que nous avons participé, ce n'était qu'un simulacre. Lutter avec l'un, simuler un mouvement de hanche, prétendre attraper un poisson, faire semblant d'être assis à des tables, boire et manger en faux-semblant. Se régaler d'agneau grillé et de vin servis dans les tentes là-bas dans le désert, ce n'était que simulacre. Non, je n'ai pas besoin d'engendrer un enfant ou de planter un arbre, mais ce serait bien de simplement rentrer à la maison après une longue journée pour nourrir le chat, comme Philip Marlowe, avoir de la fièvre et les doigts tachés d'encre par le journal, être excité non seulement par l'esprit, mais, enfin, par un repas, par la ligne d'un cou, par une oreille. Mentir ! En marchant, sentir les os se déplacer. Et à la fin deviner, au lieu de toujours savoir. Pour être en mesure de dire "ah" et "oh" et "hé" au lieu de "oui" et "amen."

Damiel - l'ange qui voulait devenir humain-, dans "Les ailes du désir", de Wim Wenders.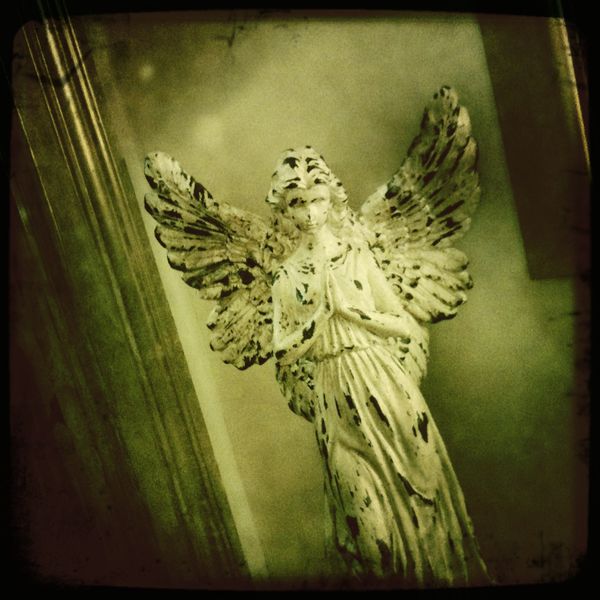 [ ...Then, Damiel slowly walks away, and only the Dying Man speaks ] "The Far East. The Great North. The Wild West. The Great Bear Lake. Tristan da Cunha. The Mississippi Delta. Stromboli. The old houses of Charlottenburg. Albert Camus. The morning light. The child's eyes. The swim in the waterfall. The spots of the first drops of rain. The sun. The bread and wine. Hopping. Easter. The veins of leaves. The blowing grass. The color of stones. The pebbles on the stream's bed. The white tablecloth outdoors. The dream of the house in the house. The dear one asleep in the next room. The peaceful Sundays. The horizon. The light from the room in the garden. The night flight. Riding a bicycle with no hands. The beautiful stranger. My father. My mother. My wife. My child. "
The dying man - talking to the Angel-, in "Wings of Desire" by Wim wenders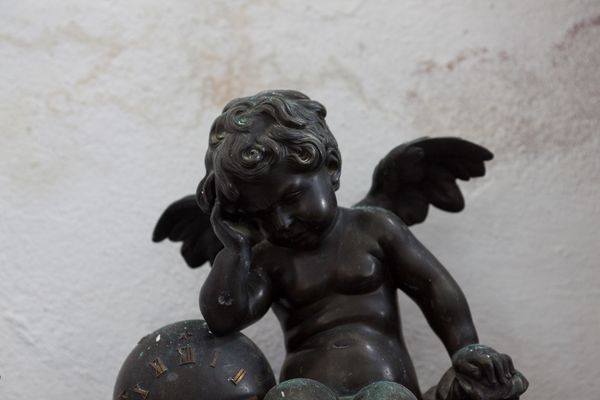 - [Damiel, - ex-angel who became human- as Peter Falk is walking away] " Wait! I want to know everything. "
- [Peter Falk] " You need to figure that out for yourself. That's the fun of it. "
•