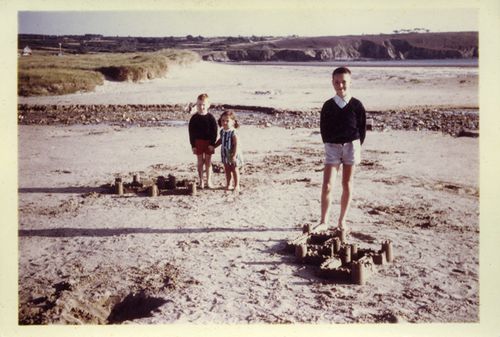 A friend. "You're a big girl", he said once. Am I ?
It became a private joke. Nowadays I would say : "Oh, I can manage on my own, you know, the Big Girl thing..."
So please tell me why, 3 days ago, I wanted to curl up in my mother's arms like a tiny little little girl ? And stupidely enough, in spite of the fact that she would have welcomed me, as always, with tenderness, I didn't asked for it. Like a big girl...
...
Un ami. Un jour il m'a dit "tu es une grande fille". Vraiment ?
C'est devenu une plaisanterie entre nous. Maintenant je lui dis : "Oh, je peux me débrouiller, tu sais, le truc de la "grande fille".
Alors pourquoi il y a 3 jours j'ai eu envie de me blottir dans les bras de Maman comme une minuscule petite fille ? Et stupidement, en dépit du fait qu'elle m'aurait chaleureusement accueillie, comme toujours, avec tendresse, je ne l'ai pas fait... comme une grande fille...
•