Rarely the achievement of a project has evoked with such accuracy this word : Deliverance.
This project was originated in 2010. It has been changing constantly during 17 months, until the last - and not the least - changes two weeks ago. " 24 Hours in a Man's Life ". A strange and profound trilogy, if you may call trilogy three forms of the same idea, three creative forces from one single desire. A project as a necessity. No escape. A project deep enough to deserve images - photography & film -, music, and words. A project strange enough to require an amazing number of persons from all kinds of horizons to be able to exist. A project that was taking too much place, like an obsessive creature living inside myself, a project that would keep still for a little while, and suddenly would be more than alive again. A project that never left me in peace since March 2010 when I started to work on it. A project staying in my mind some days 24h/24h. A cherished project that surely kept me alive too. A project balancing between fulgurance and eternity. A project made in 24 hours, actually. Over-exposure. The value of the naked truth. Dedication. Serendipity. And cycles : the end, the beginning, and then... and then, as a friend beautifully said : "... and then you fill in the blanks". 24 Hours in a Man's Life. Staying awake for 24 hours. Please don't ask me what is it about, since it's about almost nothing. Or everything. A single man, the light, the sea, the moon, and the indifferent time. The intention. Love, life, and cycles. It's about spending 24 hours in a man's life.
A book made of words and photography.
An exhibition of photographs.
A movie.
"24 Hours in a Man's Life" is an english title. Nothing happens by chance. "If you're not ready for everything, you're not ready for anything" says Paul Auster.
A time for deliverance. Step 1.
A book.
The peculiar joy of making a book. Enjoying every moment of it. The first and last steps, the accidents, the rythm of the machines, the sounds outside and inside, the dust, and above all the overwhelming joy. The wandering thoughts. The first persons who will receive the book. The very first one. And knowing that, maybe, after some time, later, much later, you will forget about this book. Or not. A book is made to be given. A book is made to be seen. But it does not belong to you. You dream about it, you create it, and then you let it go. It's like a child. You watch a book living his own life. You enjoy this part of the process too. Anyway... Today a book was born.
A time for deliverance.
•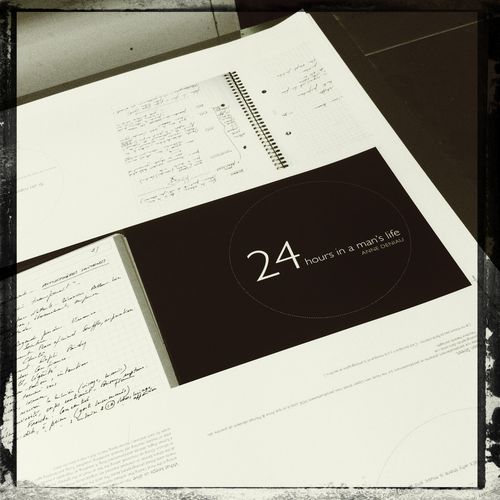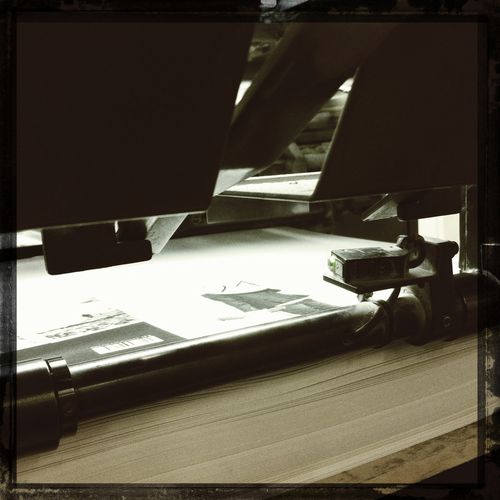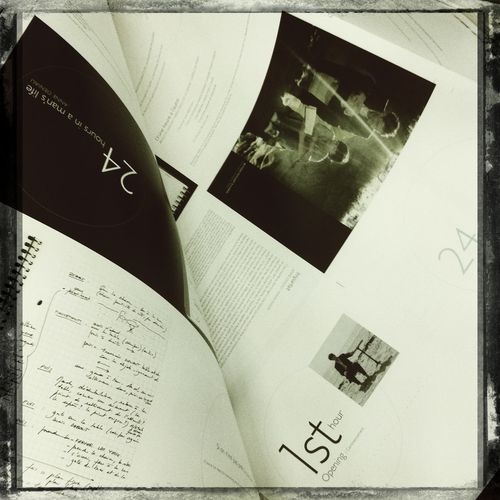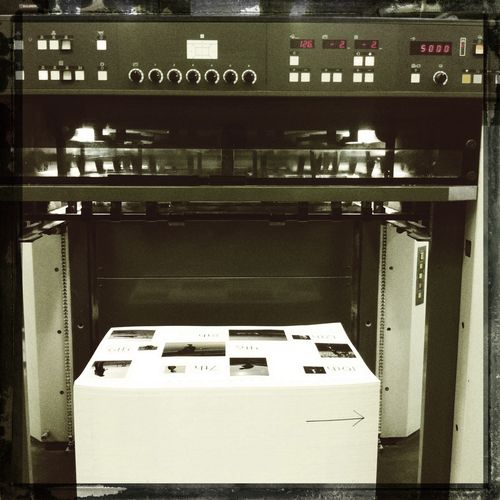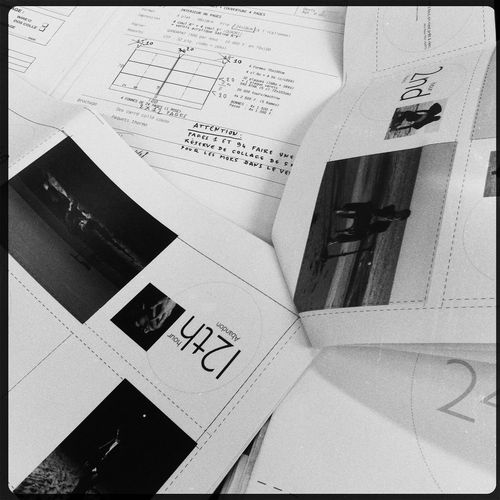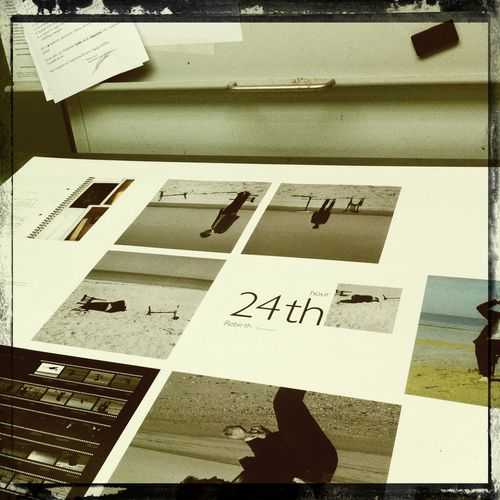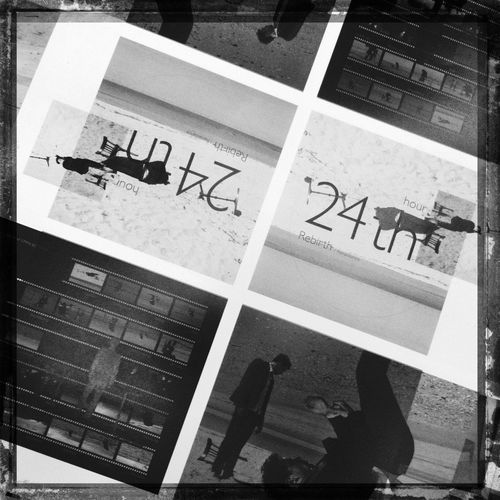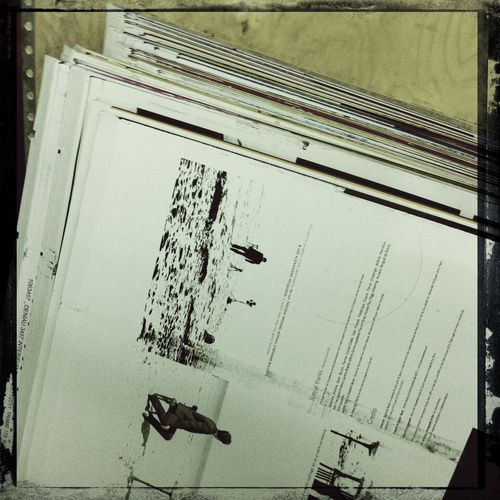 More information coming soon...
•