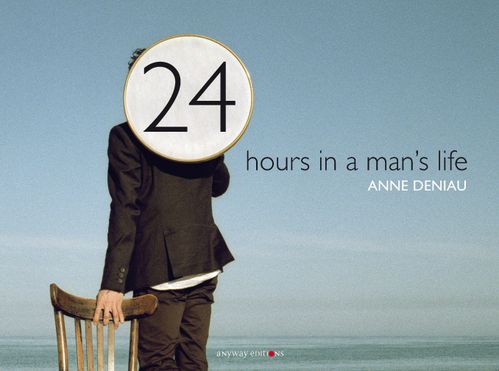 •
Sincerity accelerate the process, but not the elapsed time.
"24 hours in a man's life" is a 3 media project, made of a book, a collection of silver photographs, and a movie. A wordless story, almost. A story transcended by the musics of Michael Nyman. Variations in unity, variations composed by a unique man, variations for a lonely man. This lonely man is moving, a woman is watching. 24 hours to be spent alone, together, thus giving to see the secrets of the hours.
Actually made in 24 hours - real time -, this project maybe traces the cycle of a human life facing the endless cycles of nature. One hour, one atmosphere. Which hour was innocent ? Which hour was decisive ? Questioning : oneself, the other, the planets, the waves, each and every grain of sand. Exploring, through light, music and gesture. Trying. Longing for. Watching the invisible. Diving into these 24 hours, all the same and all different, surviving the day and the night, even as the shipwrecked of your own existence. And then, no ending, just life.
- Book : December 2011. ( On sale at the Boutiques of the Opéra de Paris & on Amazon from mid-December 2011)
- Exhibition of photographs : Spring-summer 2012
- Movie : Spring 2012

Art Direction, film & photography by Anne Deniau • Music by Michael Nyman • With Stéphane Bullion, Principal Dancer at the Opera de Paris.

•
La sincérité accélère le processus, mais pas le temps écoulé.
« 24 Heures dans la Vie d'un Homme » est un projet multiforme : un livre, une collection choisie de tirages argentiques, et un film. Une histoire sans paroles, ou presque. Une histoire transcendée par les musiques de Michael Nyman. Variations dans l'unité, variations nées d'un seul homme, variations pour un homme seul. Cet homme solitaire c'est un homme en mouvement, sous le regard d'une femme. 24 heures à passer seuls, ensemble, pour donner à voir ce que disent les heures.
Réalisé en continu durant 24 heures réelles, le projet esquisse peut-être le cycle d'une vie humaine face aux cycles souverains de la nature. A chaque heure son atmosphère. Quelle heure était innocente ? Et quelle heure décisive ? Interroger : soi, l'autre, les astres, les vagues, et jusqu'au moindre grain de sable. Explorer, à travers la lumière, la musique et le geste. Tenter de, tendre vers, regarder l'invisible qui crève les yeux. Plonger à corps perdu dans ces 24 heures, semblables et différentes, survivre au jour et à la nuit, fût-ce comme le naufragé de sa propre existence. Et puis vivre, enfin.
- Livre : Décembre 2011 (En vente à la Boutique de l'Opéra de Paris & sur Amazon à partir de mi-décembre 2011)
- Exposition : Printemps-Eté 2012
- Film : Printemps 2012
Direction Artistique, photographie & film : Anne Deniau • Musique de Michael Nyman • Avec Stéphane Bullion, Danseur Etoile de l'Opéra de Paris.
•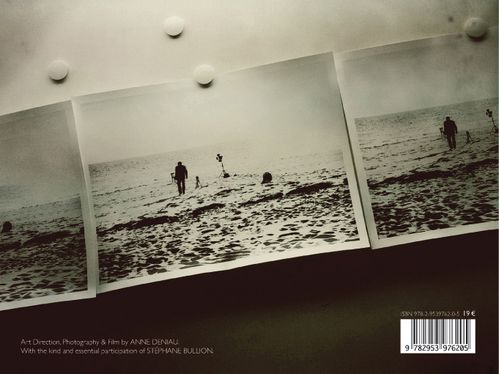 Livre relié, 96p., 18 x 24cm.
•