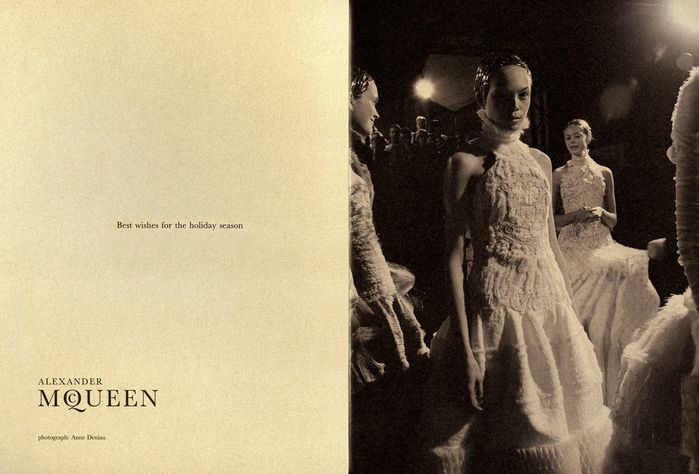 © Anne Deniau. Alexander McQueen 2011 by Sarah Burton.
The same old story. Starting by the beginning, and the end... and then you fill in the blanks.
In the middle of a deep dark week, receiving a season's card. Reading a few words. And smiling.
Life is so contrasty.
Somebody else said it perfectly :
"There is no past, there is only future. The past is important to us, but it's important to no one else."
•