Grinderman, méconnu du minuscule "grand" public.
Chic.
Parce qu'un concert comme celui du 26 octobre, first concert ever de Grinderman à Paris, ça se mérite, ça se garde aussi. Inside.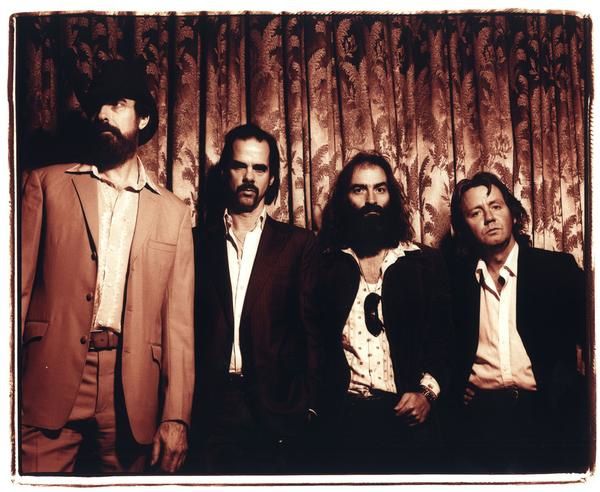 D.R.
Nick Cave, at his darkest.
Warren Ellis, at his wildest.
Martin Casey & Jim Sclavunos, at their deepest.
!
!
!!
Grinderman. Mélange explosif. "Love bomb". "Mickey mouse and the goodbye man". "Heathen child".
Grinderman. Humour noir. "Palaces of Montezuma".
Grinderman. Ballades extatiques. "What I know". "Man on the moon".
Et puis, le temps arrêté. Pas une envolée mystique, mieux, beaucoup mieux, loin, beaucoup plus loin encore.
"Grinderman". Dernier titre de ce concert-là, lumière rouge, reverentia.
"I'm the Grinderman
In the silver rain
In the pale moonlight..."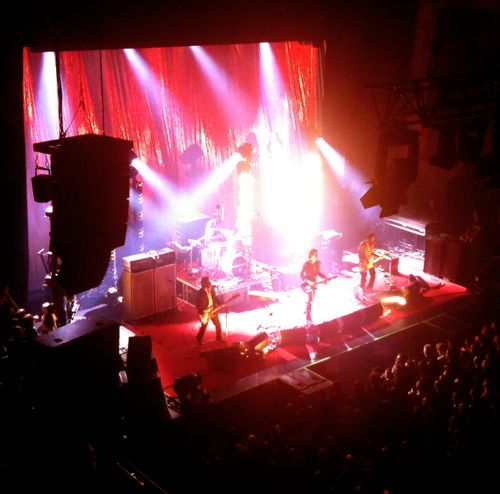 Café de la musique, 26 X 2010, Grinderman, live.
& everybody around : still alive.
•