It's about time ...
2012 has been a busy year, the year of publication of this unique book :
"Love Looks Not With The Eyes" / 13 years with Lee Alexander McQueen, by Anne Deniau.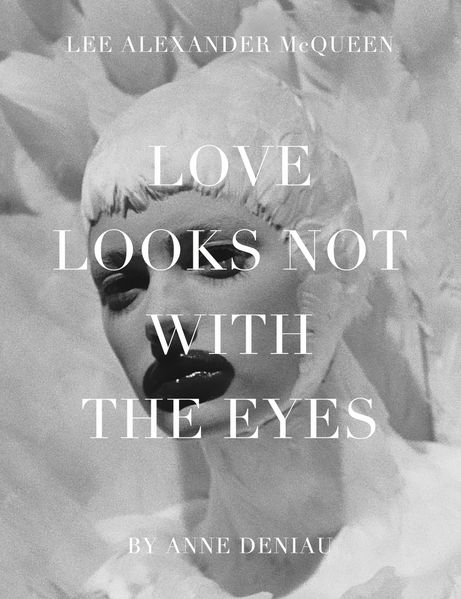 The book has been published in the US and the UK in September 2012, and in Europe in October 2012 with 4 foreign editions (French, Italian, German & Deutsch). It has been acclaimed worlwide by the press (New York Times, Time, Wall Street Journal, W magazine, The Economist, The Financial Times, The Telegraph, ID, Eurostar Magazine, Elle US, Elle UK, Elle Germany, Vogue UK, Vogue Italy, Vogue France, Vogue US, Vogue Germany, Harpers Bazaar US and UK, Le Monde, Les Inrocks, Die Zeit, Der Taggesspiegel, Corriere Della Sera, Il Messaggero, Io Donna, Flair... and countless others.)
The book is sold on the web by Amazon, and can be found in the best bookshops and museums all over the world. Discover hereafter a few images of the book starting its own life here and there... When a book is finished, it does not belong to you any more.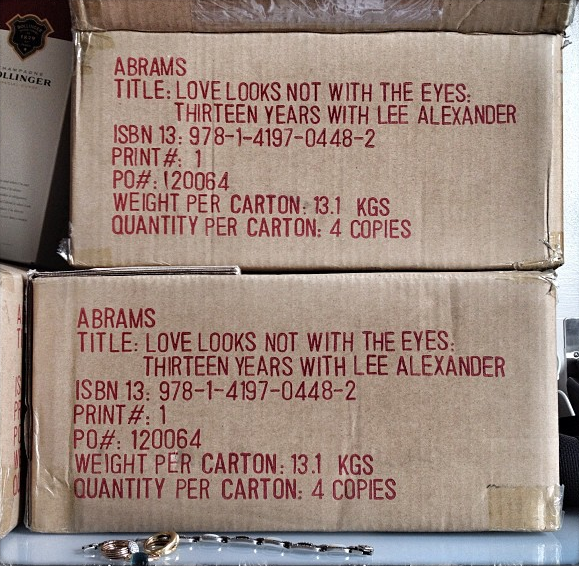 First print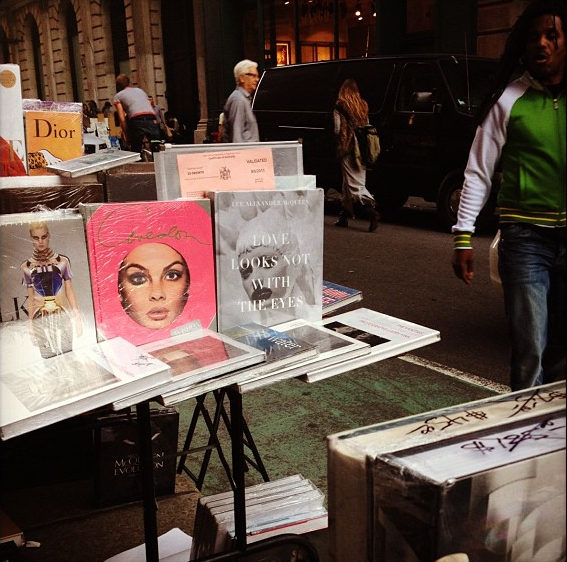 Larry at Prince & Mercer, NY.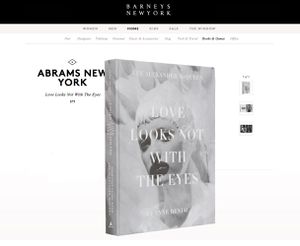 Barneys, NY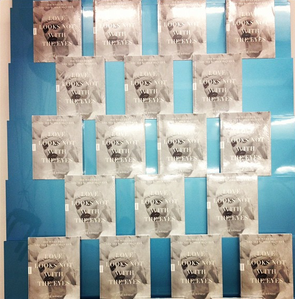 Andreas Murkudis, Berlin.
Foundation Helmut Newton bookshop, Berlin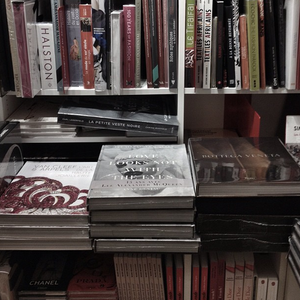 La Hune, Paris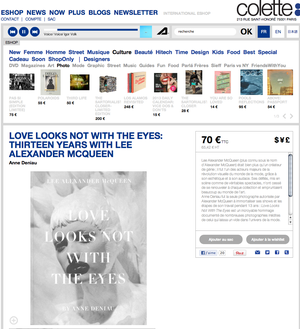 Colette, Paris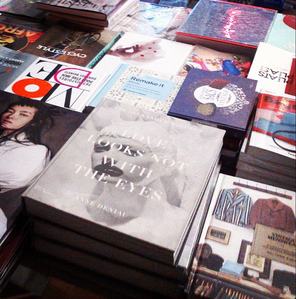 Palais de Tokyo, Paris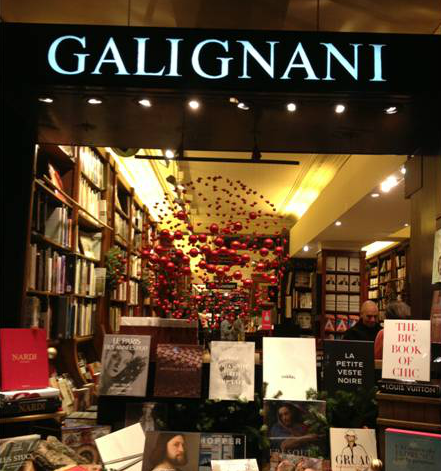 Galignani, Paris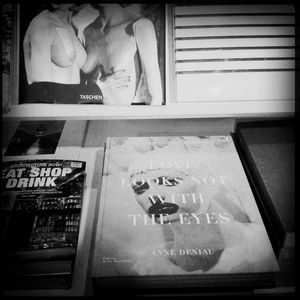 Conran Shop, Paris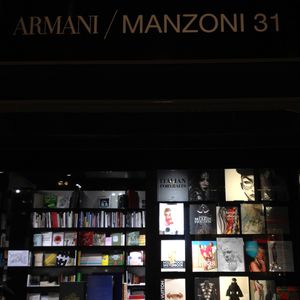 Armani Bookshop, Milan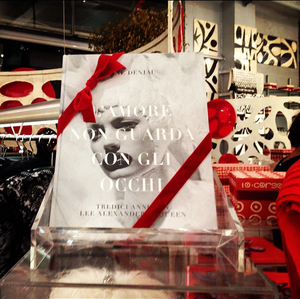 Corso Como, Milan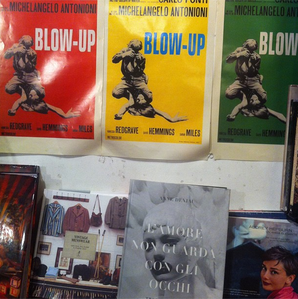 Altroquando Librerie, Roma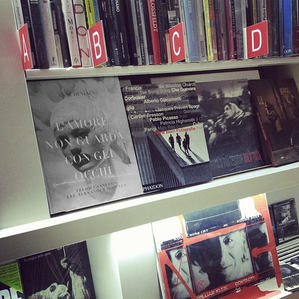 Palazzo delle esposizioni, Roma
•••
Ann Ray 2012