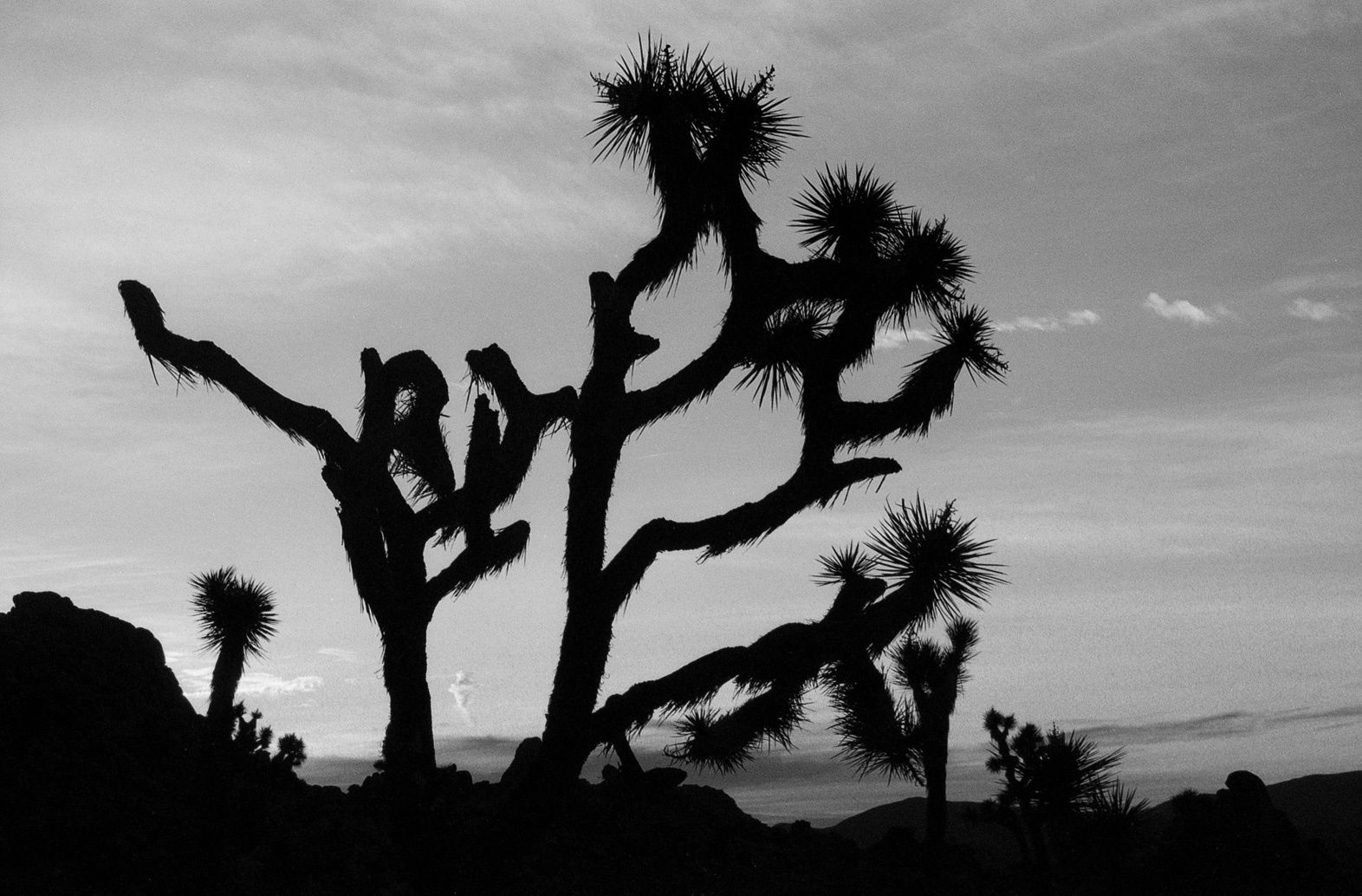 So, I've done it.
Put my alarme clock at 5 AM.
(Nice feeling to be droven by light for one week, apart from sunrise & sunset anything suited me).

Looked at these trees, standing there like special characters.
Been crazy enough to disdain the amazing colors, all shades of reds, pinks, oranges, yellows and pale blues finally.
Chosen a 3200 film for the grain. Black, and White.
And this time my camera worked. No bad spirit.

Nevertheless... A few hours later, I saw a few dead Joshua Trees, lying on the ground, half black, half white, striking. Dead bodies, almost.
Put a new film, took a few pictures.
A bit later, without any reason, I opened the camera. (Yes, it happened to me before, once or twice in 15 years). Too bad. Over-exposed. Images are damaged. You can only see half of the dead trees...

I don't know what's going on at Joshua Tree Park. I just know it's a very special place. Borderline.

•