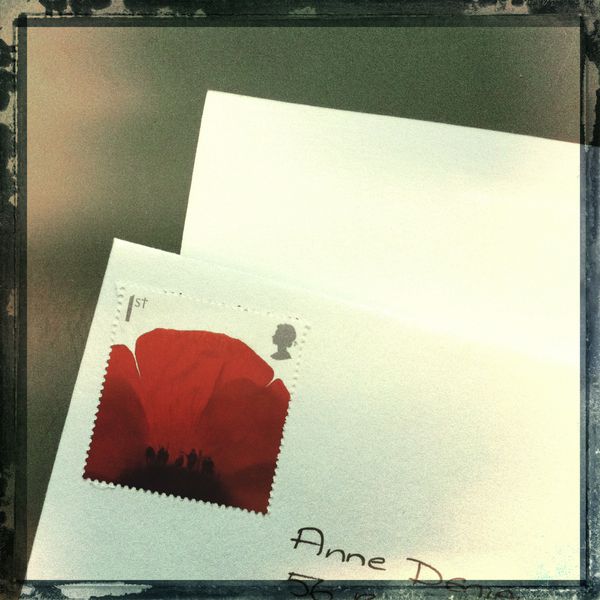 Sometimes everything becomes magic.
Especially, details.
Why every word written is filled with delicacy thus reaching human perfection ?
Who knew that poppies are my absolute favorite flowers, the ones that makes me shiver, perfect red, eternal fragility ?
Why the stamp has not been impressed, thus leaving the poppy unspoilt ?
How did the letter arrived anyway ?
Magic time.
Parfois tout devient magique.
Les détails, en particulier.
Pourquoi chaque mot écrit est empreint de délicatesse jusqu'à atteindre une forme de perfection humaine ?
Qui savait que les coquelicots sont mes fleurs favorites, celles qui me font frissonner, rouge parfait, fragilité éternelle ?
Pourquoi le timbre n'a pas été oblitéré, laissant le coquelicot intact ?
Comment se fait-il que la lettre soit arrivée néanmoins ?
Instant magique.
•