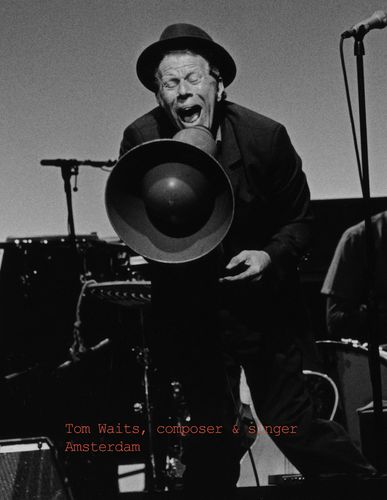 Nobody equals Tom Waits.
Tom waits has been honored. Niel young welcomed him during this special ceremony. Just watch this... Enjoy each and every word by immense Tom Waits. Every single word.
From 7:00 : "This is very heavy..." (smile) to the end : "This has been very encouraging." (smile, bis repetita)
Just to remember what you know : that not only Tom Waits is a special, unique composer, songwriter and performer, but also that he is one of the wittiest guys on this planet. With such a subtle sense of humour... Such an artist makes you laugh as much as he did you cry and swing and breath for, well, a few years...
Reverentia, Mr Waits.
•
From the album "Closing time", 1973. First album by Tom Waits.