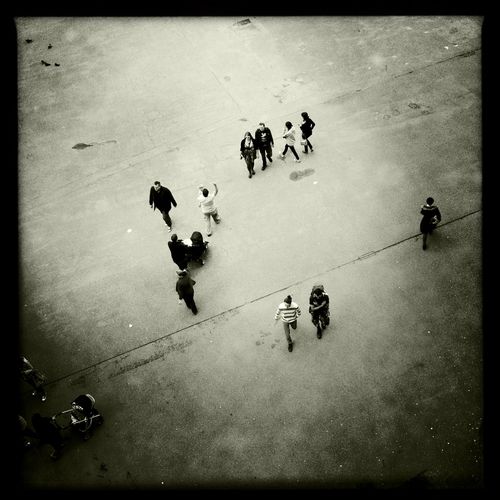 I've been writing long stories about people who hardly existed. And moments later they became almost real. Just like that. And I smiled. I sent a letter one day too late. And didn't smile. I sent other letters that haven't been read. Not really. And I sent some letters where I left some pages intentionally blank. I probably sent a message in a bottle sometimes. I forgot to write the right song. Probably since I can't write music. I sang a supposed forgotten melody. And every word came back instantly, a tiny miracle. I've been silent with people who were desperate for three words. Some other time I said the right sentence to the right person just by chance. Or because of that angel sitting on my shoulder on special occasions. I've been screaming at the waves. I practiced a lot in keeping my mouth shut, too. When you can't find the right words silence is such a peaceful option. I heard people say "failure is not an option" and remembered the special tenderness I have for failures, accidents and crack-ups. I let them talk while I kept talking with images. I've been photographing people who could not even see me, and I've been blind in front of angels. I took some pictures who finally looked exactly like I hoped they would ; this is not supposed to happen. I said : "trust me I'll be watching you" and I've been watched. I've been searching strange or funny names, Mr Blank and Miss Alien, and once I forgot the name of a very ancient friend. I discovered "Anastasia" means "rebirth" in Russian. I never found or took the time to learn Russian. I did other things I suppose. I've been diving with sharks and doing nothing with special friends, just being. I caught a bird in its fall, and took care of the bird. I've been bit by a dead bee. And I know how to whistle. I played with all levels of reality. I've been caught by reality. Dream is the absence of constraints. Maybe. Innocent when you dream, said Mr Waits. Time and tide wait for no man. Nothing hurts like lost innocence. Ad libidum...
I've been here and there, right and wrong, lost and found, white & black, want & blank.
I heard so many - supposed - good titles, inside, outside, I've been writing a million pages, and was almost unable to write the word « end ». Until I did. The end. Titles. Le soir c'est pire. (Evenings are worse). Advice for perfection. The moon street moment. A lot to remember. Expecting nothing. Ready for everything. Be special. Let's not become strangers. Second to none. Be around all the time. This is not supposed to happen. One day at a time. See you inside. 24 hours in a man's life. On croit toujours avoir le temps. (We always think we have time.) (And sometimes we do.)
"Living in oblivion", great title, beautiful film. Tender. Witty. And funny. The light of laugh. I have this friend, when she laughs, you think the planets get frozen. Time stops, and the universe too. Everything keeps still. You just enjoy this special moment : A woman laughing, loudly, sincerely and beautifully. Did you ever noticed, how rare is a beautiful laugh ? As rare as beautiful tears.
Anyway…
I said this a million times : Anyway…
Dreaming of reading on the cover of a book : "Anyway Editions". And smiling.
Sorry guys, I need oblivion now. I need to remember me. One day at a time.
Let's not become strangers.
See you inside.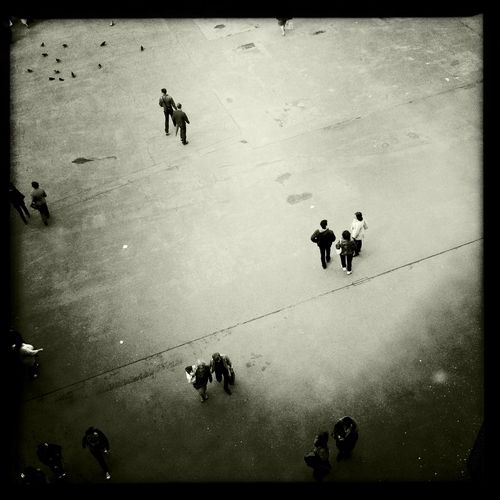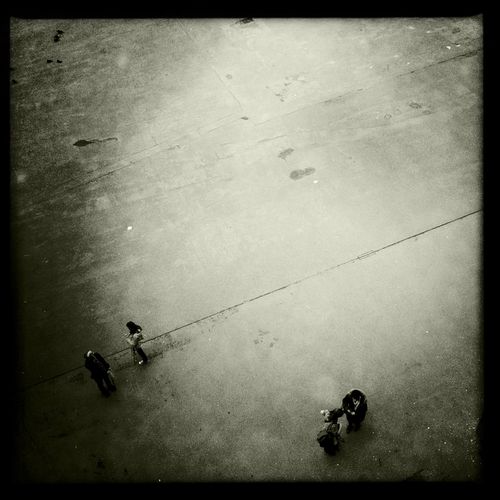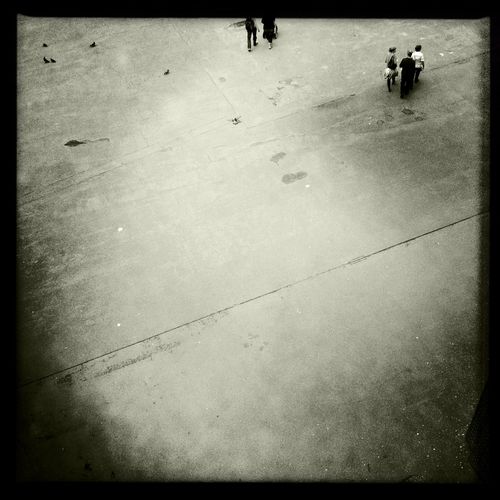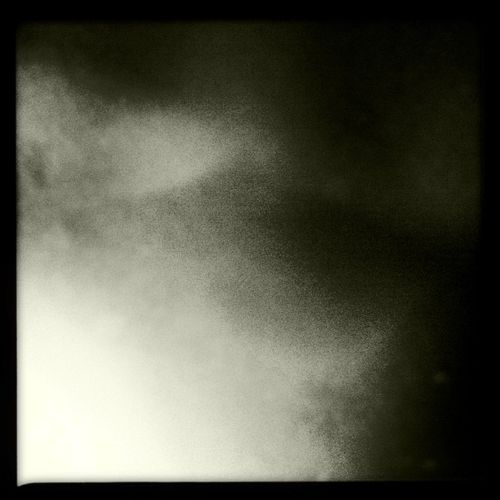 •