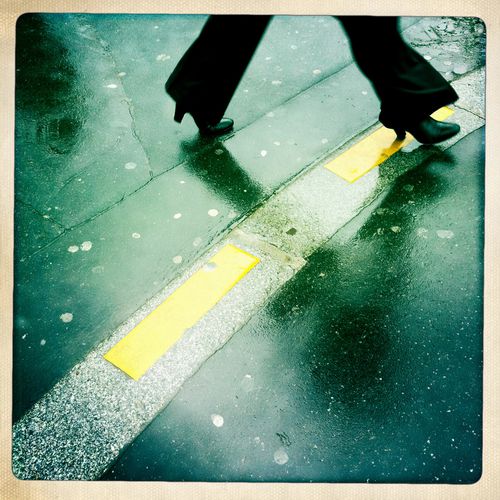 En vérité ça ne me dérange pas de franchir la ligne jaune, pourvu qu'elle soit discontinue.
Avoir un faible, depuis toujours :
Pour les pointillés, les coutures selliers et les traits d'union.
To be honest I don't mind crossing the yellow line, as far as the line is interrupted.
Preferences, as always :
For dotted lines, saddle stitch & hyphens.
- - - - - - - - - - - - - - - - - - - - - - - -