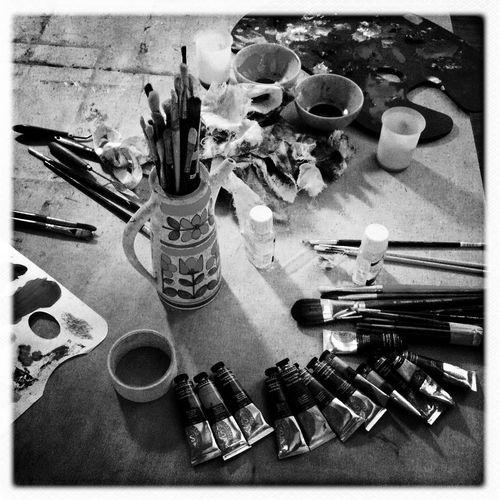 - Please take your time...
- Too late, I'm done. You said it before, anyway...
- And... ?
- I surely took my time. That's the only way, with oil painting. 12 hours in a row. Standing. Could hardly walk when I had finished.
- You didn't feel the pain...
- You never feel it while painting. It's been a fantastic day. Long, long, fantastic day. My name was blue hands. Or yellow face. Or red arms. Covered with paint. Carried away.
- Brush or knive ?
- Knives. Only knives.
- It's difficult...
- It's interesting.
- Any favorite colors ?
- Mars black & Titanium White. Noir de mars & Blanc de titane.
- Good title...
- Definitely. Awfully good title.
- What were you painting by the way ?
- ( ... )
- Well, I know you, you gonna tell me at the end. Please take your time.
•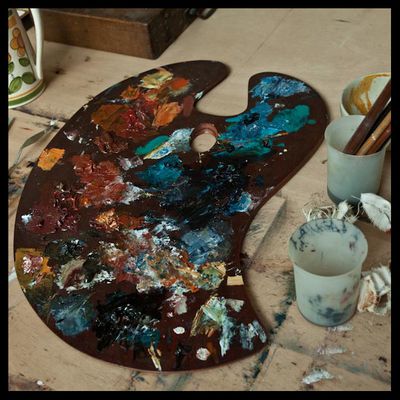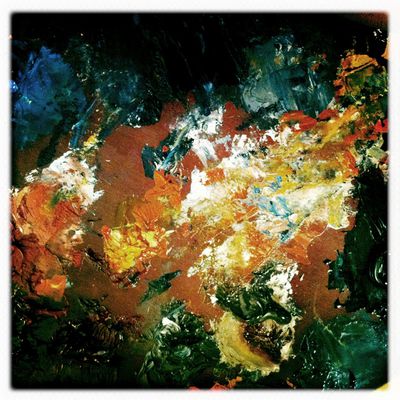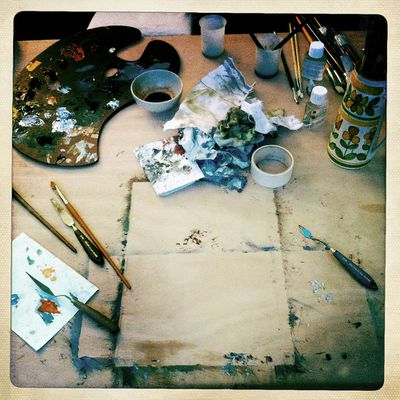 •