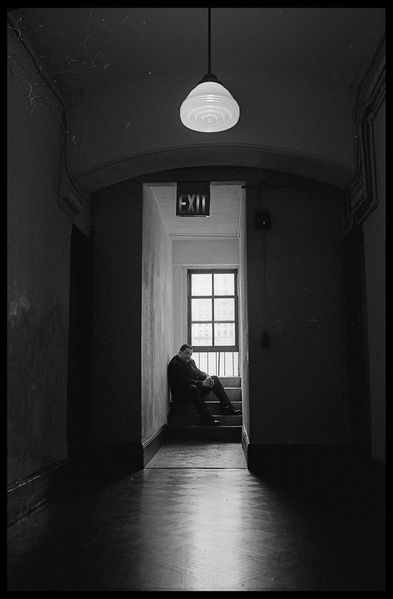 Viktor, Concierge at the Chelsea Hotel, NYC, for 18 years. 25th of July 2011. © Nobody
This is not the last photograph I took at the Chelsea Hotel, NY, but almost.
Rewind ? Blank. I haven't taken so many photographs of the Chelsea (not at the Chelsea). Once again, as often in a lifetime, I thought I had time. And stupidely enough, I did mainly snapshots in June and July this year. Very few photographs of the Chelsea. I performed 7 portraits recently in some beloved rooms, but I neglected the hotel itself. Stupid Girl.
Rewind. A very close friend asking me at the beginning of August : Did you know ?
No, I didn't know. I received a warning on the morning of the 25th of July, and simply could not believe it. Thus, denying.
I did my last real shooting, with film, on the 25th, by the way. And I did a snapshot again : the empty Tri-x boxes on the wooden floor.
No, I did not know.
I cannot explain why, after 5 years of absence, I felt this emergency to go back to the Chelsea in June 2011, and again in July, just one month later, at everybody's surprise. Sure, I had very good reasons to be back in New-York City, well, did I, really ? Who knows.
Rewind. I did not look carefully at the diaphanous creatures in the corridors.
Rewind. I pretended not hearing the voices.
Rewind. I left the signs unread.
Suddenly, everything falls into place.
Some close friend simply asks : Did you know ?
And you know the secret answer inside, the true answer which is probably : I knew, but I didn't want to know that I knew.
Rewind.
•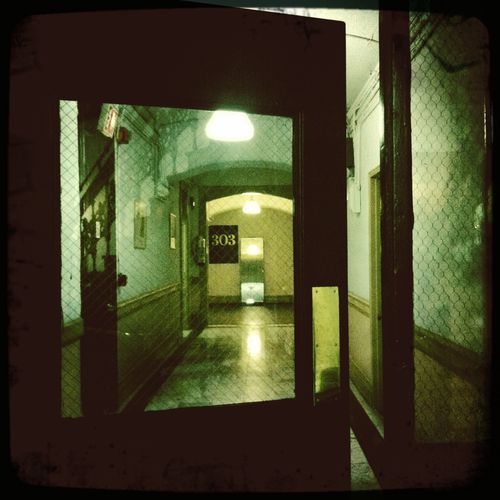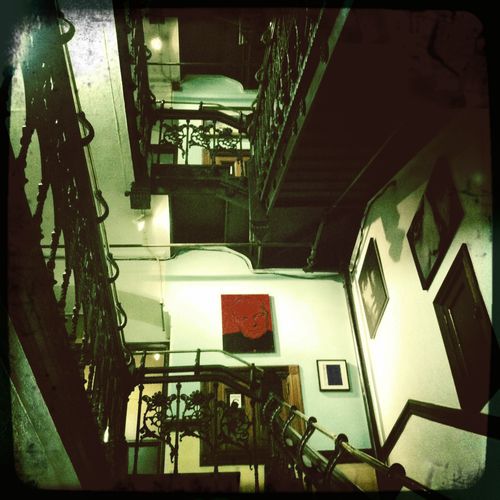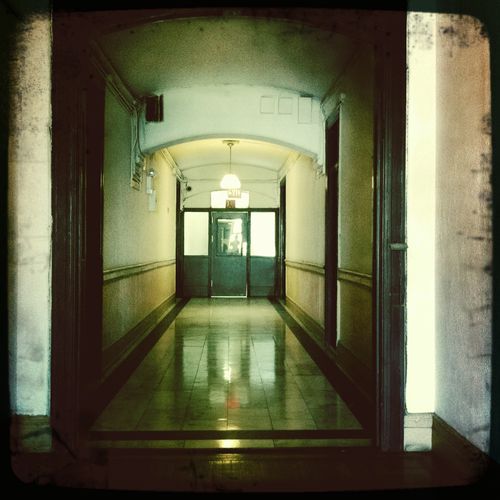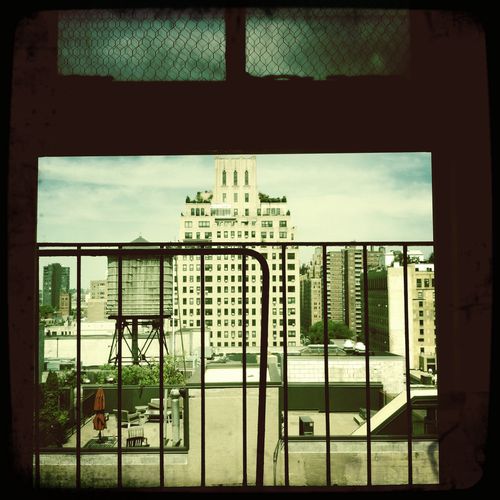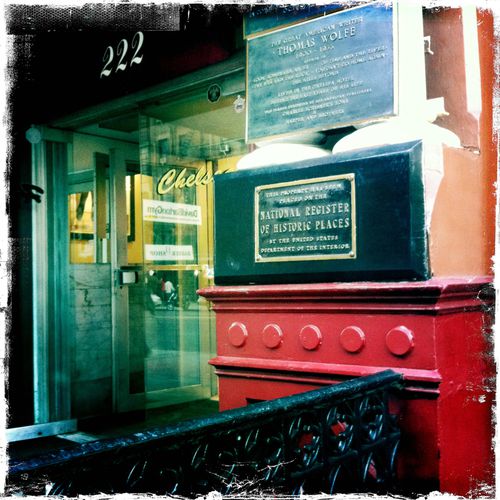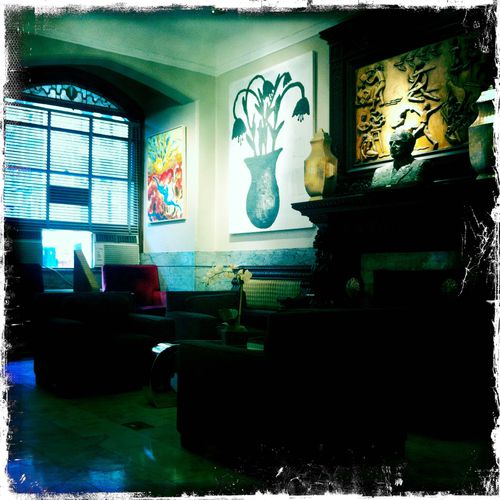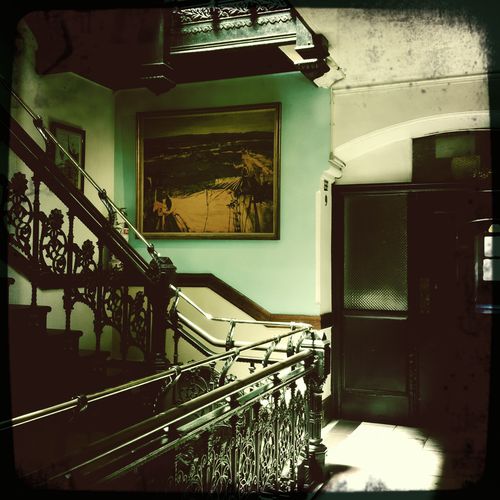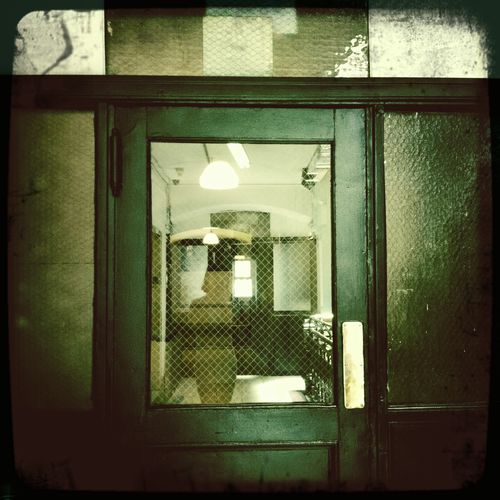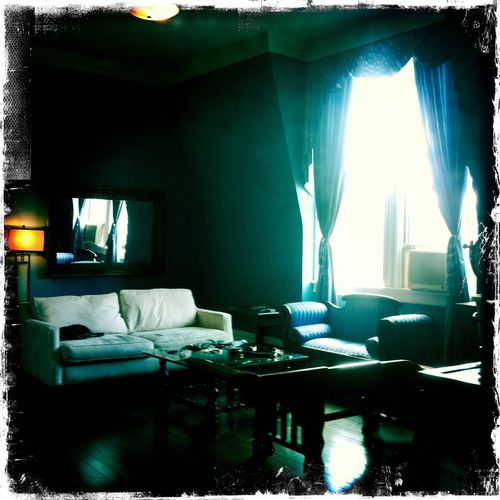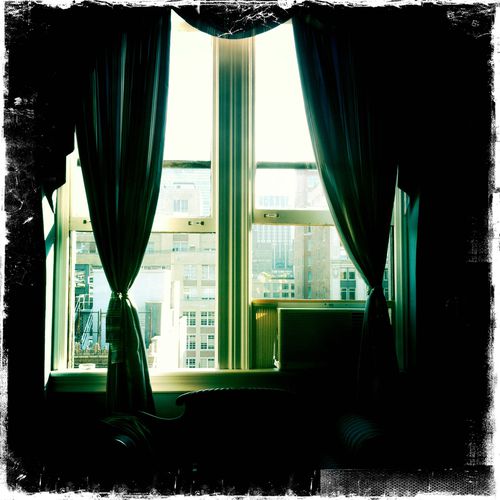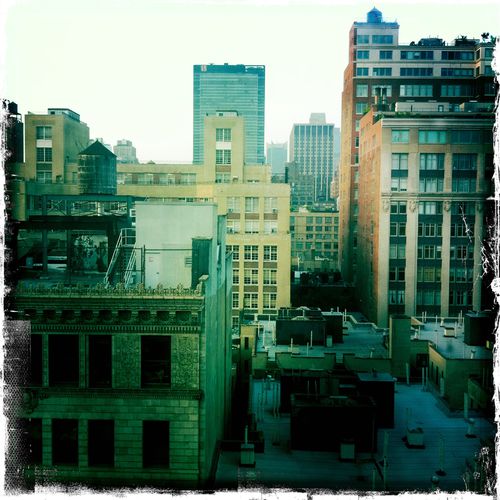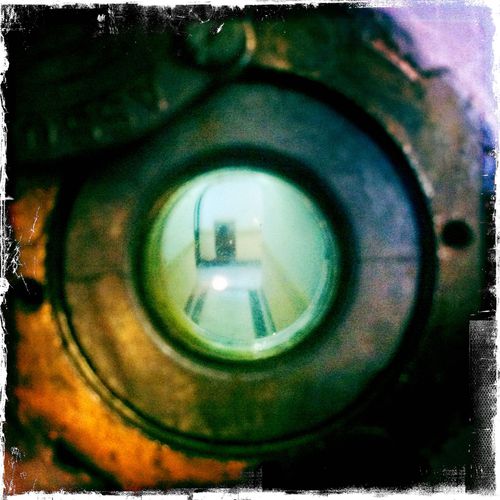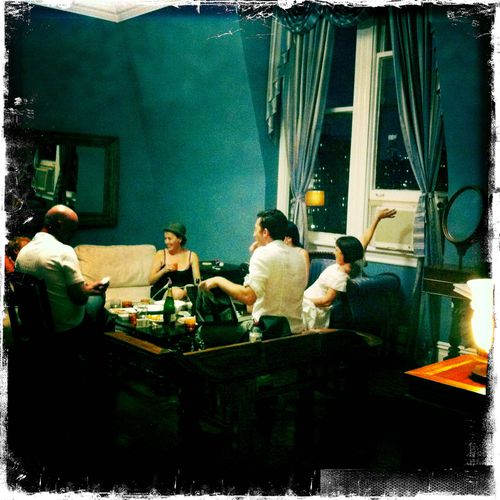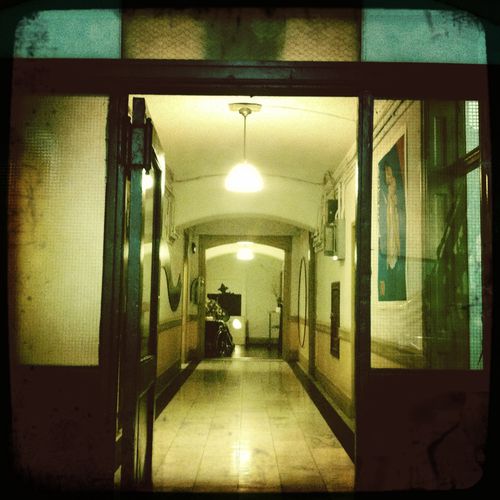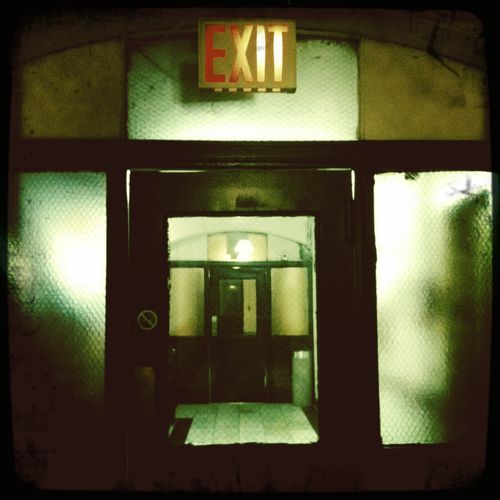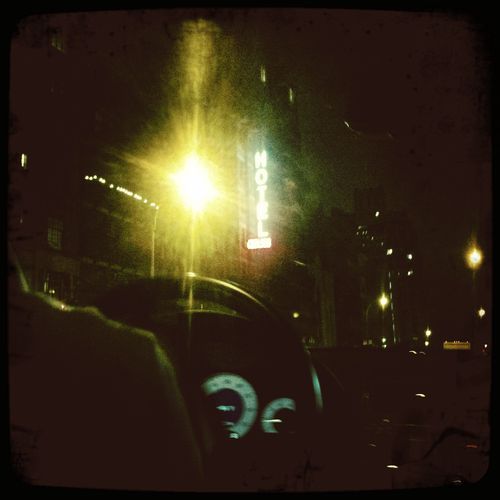 All pics taken between 17th & 27th of July 2011.
•
What has been written in France : Chelsea Hotel Blues
This article is full of mistakes.
As was this sad and inaccurate article in the NY Times in dec 2010 : Uncertain future for the Chelsea
Like if these journalists just stayed in boutique hotels with no souls, kind of sterilized places that you find in every city - and that's probably what they do, actually - but obviously they never spend a few nights at the Chelsea. Seriously... I've spent in total, between 2004 and 2011, 7 weeks or so at the Chelsea. Do you think a tiny single woman like me would stay in a dangerous place as described in these newspapers ? Tss tss...
The Chelsea has never been a scary or hostile place full of freaks, just the opposite. Pure rock'n roll. A mix of interesting people. A welcoming unique humanity. Not gentle, better than that. I suspect that the only real drawback was, for some narrow-minded people, the "no room service", so what ? Staying at the Chelsea was like feeling home, and going through the lobby and its surreal activity to grab a coffee in 23rd street was part of the game and the enjoyment. Unless you preferred to cook your breakfast in your kitchenette... Such a place is called historical or atmospheric or special, whatever it means for each of us. Not scary. I had some of the happiest moments of my life at the Chelsea. Wandering from room to room. Having breakfast with Martine. Deep conversations with close friends. Amazing shootings, over-inspired. Memorable party. Whispers, smiles, laughs, lights and beautiful darkness. The Chelsea was fun, warmfull, and tantalizing. That was the place where you wanted to get lost, and where you finally found yourself with a rare intensity.
What they did... First, getting rid of Stanley Bard - a man with a vision - who managed the hotel for decades and helped so many artists and encouraged the tradition of the Chelsea ; it was the first step of the plan. The truth, unsaid in these articles, is that hotelwise a place like the Chelsea embodies a fantastic business deal, and for they - business men - there is no historical preoccupation. How they did it, I ignore that. Obviously, 80 millions dollars, that's the price of history.
For that price, the artists still living now at the deserted Chelsea are seriously threatened. They are supposed to leave and will be pushed out soon. On the 2nd of August, the hotel was suddenly closed, the artworks removed, all the employees fired, the rooms'doors closed and painted in white. Dead white. "One year closing for renovation". Make me laugh. En route for another Gramercy Park, a trendy place with suites for 3000 dollars, no tracks, no memories, and on the roof an ugly plastic bar for botox creatures. Nightmares, they said ? Nightmares are just starting these days. In 2011 the Chelsea died, just like that, in full indifference on a hot summer day in NY city... & on the 3rd of August, after just 1 day, that's how the Chelsea looked :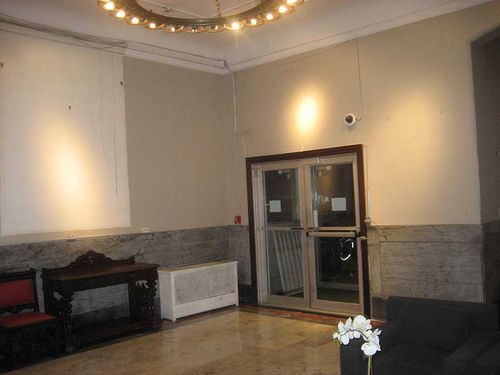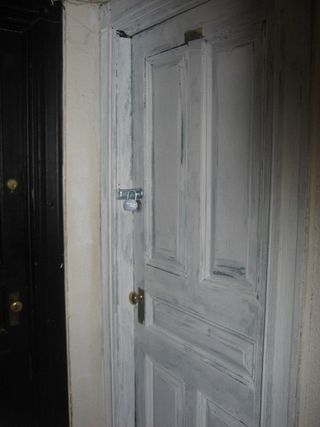 God they are quick... Sigh. No rewind, I'm afraid.
R like robbery of the souls.
•