Anything useless is highly enjoyable to me.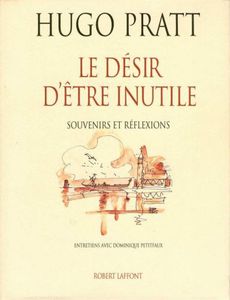 I remember this book by Hugo Pratt :
"Le désir d'être inutile"
("the desire of being useless"), and as a matter of fact, I could not say that the sailor

Corto Maltese

- Hugo Pratt's creature, existing in beautiful inky drawings and elliptic aventures - has ever been usefull for me. He's been far beyond that...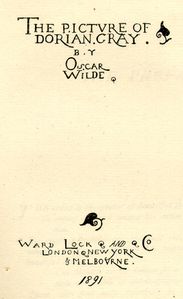 I remember also Wilde's words in
Dorian Gray
's famous foreword (words that have been used against him during his trial, words that appear in English in the first English edition (1891) but also in the French first edition (1905) published in Paris by the non-honorable Charles Carrington, a man as politically incorrect as Oscar Wilde himself or Il Caravaggio...). Well, these last words are these :

"We can forgive a man for making a useful thing as long as he does not admire it. The only excuse for making a useless thing is that one admires it immensely.

All art is quite useless. "










As for photography... Sometimes you're lucky enough to be in the right place at the right time. And you are petrified, because the truth seems too obvious, and then you have to search, and to dare. That was the case on the evening of the 23rd of december, when I was in charge of taking photographs of "
Petrouchka
", with Nicolas Le Riche in the main role. His last performance for Petrouchka & the Ballets Russes at the Opera Garnier. Intense, for sure. And then, you know it will be only one time, one fugitive instant. One shot. You have to choose, then : either taking "expected" images, full frame, good speed and exposure, right moment, thus restraining your action to a temoignage, as witty and personnal as it might be, given the constraints. Or. Or you may suddenly think : "Too bad, I cannot do only this, I have to go for what I feel, I have to dive in the moment, go on, just do it, now !" and you try and dare taking pictures with a strange framing, or you try and dare simply looking at the light and shadow, to try and catch the essence of the moment, with a feeling of extravagant subacute awareness. You're shivering and you have to be steady, and at a very precise second - it's a very clear moment in your mind - you decide to give yourself full freedom, the freedom to take useless pictures, and miss huge, fantastic, iconic, but expected images. Le désir d'être inutile. I don't know if my words can express this peculiar feeling, between despair and insane hope, well, at least I've tried and describe it here.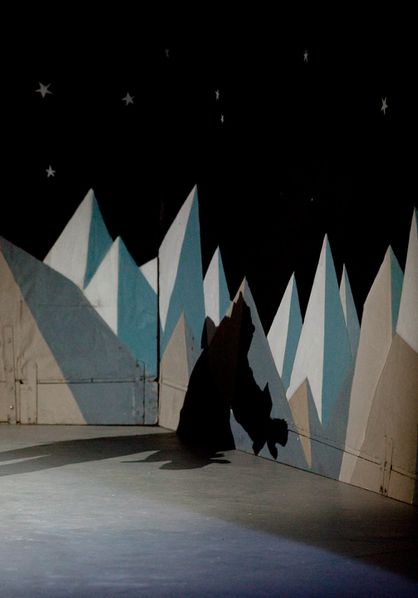 Here is what I'm talking about : this image is absolutely useless. Many people will wonder how I could turn my eyes OFF the dancer, and photograph this. I can only say : I had to. You may think : "And that's it ?!?", yes, that's all, and nevertheless, please forgive me for this non humble statement, but I admire this image immensely, and that is my only excuse for looking somewhere else at the very moment. For not looking where I was supposed to.

































•
Since this is Christmas time, let's have fun now and let me tell you about a few fabulous useless presents I just received. Funnily enough, they are all white. Pure white. Ah ah...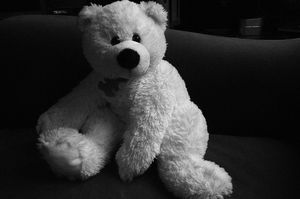 My son gave me this teddy bear, soft and cute, since I told him once the story of the teddy bear of my childhood. I told him he's been lost, and I still miss him. The second part of the sentence is true, as stupid as he might seem. Actually, it did not disappear, it was destroyed by the dog of the house. Put into pieces... Horrible story. What kind of mother could say that truth to her son ?!?
Anyway, I received today this wonderful teddy bear. The right one, chosen by my son. Exactly the same face. The only thing : as a little girl, my teddy bear had pale blue eyes. Doesn't matter, I can deal with this new one. We've been looking for a name - no no, not useless, essential ! - and I don't know why, I wanted a complicated name. No "White Teddy", no "Paddington", no "Cuty". So, I called my new teddy bear : "
Chiaroscuros Appolinius
".
Voilà ;-)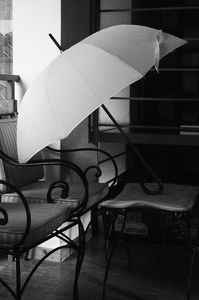 My man gave me what I wished for a long time, and I don't even know why : A big, classical, elegant umbrella. But. Not black. White. A virginal umbrella. I did not gave it any name, but if I had to, I would have called it "
universal
", since everybody needs an immaculate shelter where the light can be seen.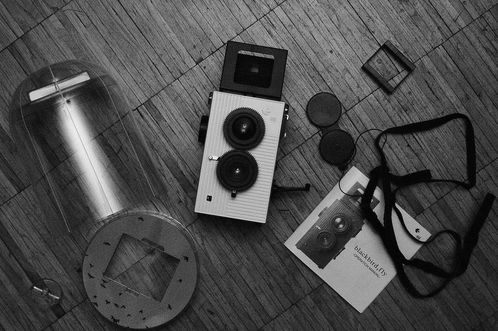 How selfish is this ? I gave myself a present. I've seen this thing in Los Angeles, Getty Center museum shop. Hesitations, then I did not buy it. And then I kept thinking about it. And then it was hard to find it in Europe, and I finally did, and I ordered it in white (whereas it comes in great flashy colors : red, orange, cyan, magenta, yellow). It's a camera. Thus, the most wonderful toy available on earth... So, please listen to this : I have probably more than 10 cameras : a darkroom, 2 Hasselblads, 1 Leica, 3 Canons, 1 Contax, 1 Minox, etc... And I needed a
Blackbird Fly
(beautiful name, isn't it ? so I don't need to find a name neither for this one...). The Blackbird Fly is not, but very close, to lomographic cameras. Which are : funny beautiful plastic cameras, always special, and that makes you taking into account the limitations of the camera to express your creativity. Making beautiful mistakes. Never heard about lomography and its fervent crazy fantastic adepts ? Check it

here

.
The Blackbird Fly, then, is a plastic camera with very limited options, looking like an old Rolleiflex, and with one particularly interesting point (apart from the fact that, like with a traditional Rolleiflex, you can hold the Camera in front of your belly - "hara" for Japanese people - and look ON TOP of it, watching the reverse image of reality... waooooo... I'm already smiling) , well back to the point then, voilà : you can do pictures that will cover the ENTIRE surface of the film. Like this :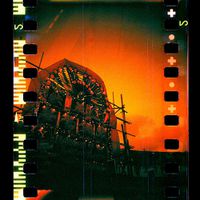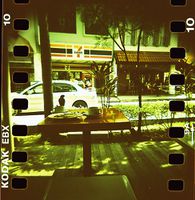 DR.



Or if you want to see how a contact-sheet looks like... :

Contact-Sheet w/h Blackbird Fly
And at last, if needed, I could add this useless present/thought :
A useless white teddy bear to be touched...
A useless white umbrella to hear the rain...
A useless white camera to see a different world...
AND
A useless thing, to be smelled : a bottle of perfume. Made of white flowers... Perfume is so useless, in a way, and therefore highly needed. Chiaroscuro.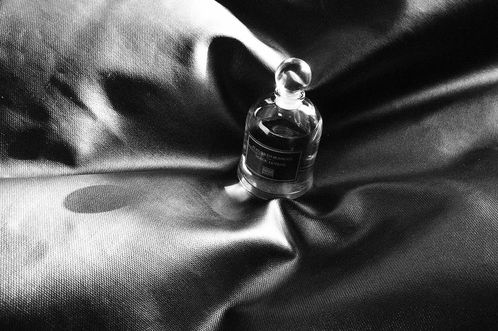 5 senses, almost complete.
You may say : What did I taste ?
Hmm ;-)
My son put some white snow in the fridge the other day, he thought we may taste it on our return from Roma. ;-)



You see, not much is usefull here.
Well, I can only wish you many useless instants.
& a wonderful Christmas time ! Enlightened...