(I) (Music)
It's been a while since I think that way : "Vadim for ever". Now it's written. Vadim Repin.
Last night, Salle Pleyel, Paris. Vadim Repin, violin & Boris Berezovsky, piano.
Prokofiev, Janacek, Ravel. Perfect evening.
And just like that... at the very end of the evening... That was not supposed to happen.
"Romanian dance"/"In one spot" by Bartok. ... !!! ... Absolutely perfect night. Indeed.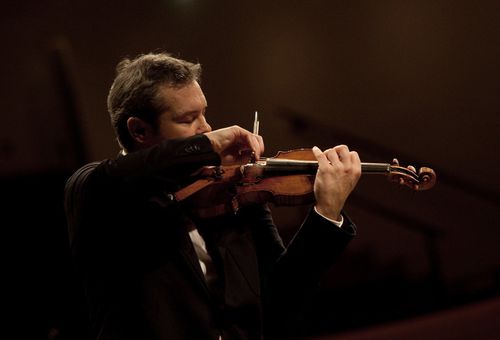 © A Deniau, 2010.
•