I remember perfectly.
Many years ago.
What he said about "Giselle" by Mats Ek : "A pure wonder".
And then, a few years later...
We were thinking about having a book published.
It seemed obvious that this book could not exist without some photographs, and we agreed, just like that, maybe without talking.
We would wait, whatever it would take.
And it happened. And I finally watched him working with, for, towards Mats Ek.
Very special time.
•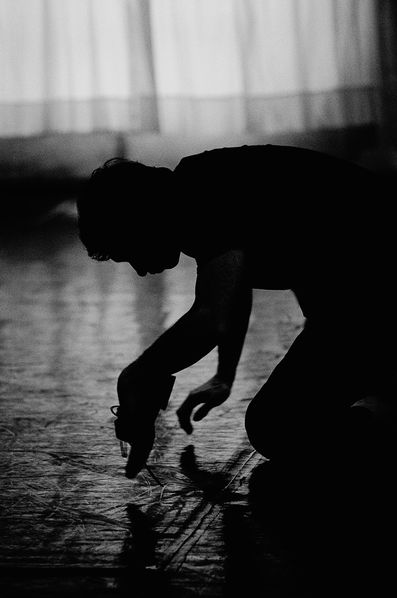 Nicolas Le Riche rehearsing "A sort of..." by Mats Ek. © Anne Deniau, 2008.
•